Hive is unlike any other place; it feels impossible to summarize my feelings on that right now! On Saturday I wrote a post that's been sitting in my heart for over ten years. I woke up in my annual intense grief, yet one thing was different. I had words! I posted them here with the idea that a few friends would share the memory of my daughter with me.


That isn't what happened. Well, not ALL that happened...
Hivians I already know and love, came to talk about Adele's story with me. To remember her. That was lovely and incredibly soothing, that's all I really want every year! To feel others acknowledge she was here. My 19th-20th cry fest felt much less lonely, I was so grateful!
THEN, they brought new friends 😭💕! There are a handful of people who I know heard Adele's story and felt so much love for mothers. Wanted to give a voice to infant loss. They connected with me, even though some of them I'd never spoken with before. The support and love felt like a village of hugs... my tears became happy ones!
You've given me a gift I thought I could never receive: I feel Adele was seen.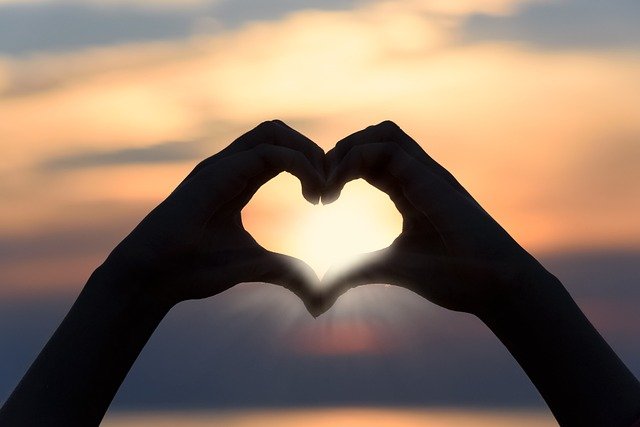 Photo by PhotoMIX-Company
Thank you for typing her name, for saying sweet things, for BEING with me. For showing up to support another Hivian, who needed those comments more than I can express! I love you Hive! Being here is healing, fun, and inspiring. I'm so grateful to be a bee 😁
My Tuesday jams are dedicated to all the lovers on hive, who care about reminding people they aren't alone. Who reach out to be human. Who share their stories. You make hive a vibrant place that I'm convinced is one of a kind! I hope I can do you justice in song!

Wooden heart, Listener
Alright... This is a weird one, but give it a chance, okay? It's worth it. I've honestly never heard anything that hits me like this song does. It's a raw expression of unity that I always go back to.
He starts with:
My dreams are sails that I point towards my true north
Stretched thin over my rib bones, and pray that it gets better
But it won't, at least I don't believe it will
I think in tough times it's easy to believe this is true.
Don't let these waves wash away your hopes
This war-ship is sinking, and I still believe in anchors
Pulling my fist fulls of rotten wood from my heart, I still believe in saviors
We can't give up though!
If we hold on tight we'll hold each other together
And not just be some fools rushing to die in our sleep
All these machines will rust I promise, but we'll still be electric
Shocking each other back to life...

So come on and let's wash each other, with tears of joy, and tears of grief!
'Nuff said I think 😎💞
This next song reminds me of the endless possibilities here. No matter who you are or what kind of content you make (As long as it's not spammy) we have a place for you here!

The blow, parentheses
I love this adorable song, which makes me think about all kinds of love!
"When you're holding me, we make a pair of parentheses. There's plenty of space to incase whatever weird way my mind goes, I know I'll be safe in your arms"
That line brings a few friends to mind in particular! 🤗

For my last song, I'd like to express an opinion on what I think hive is all about. It isn't a payout. If that's what you're focused on, I wish you happiness. But hive is all about community to me. I know many agree! So, on that note:
Baby Let's forget the Money!
Just pull my trigger!
Thank you to all of the amazing people who inspire me here on a daily basis! Cheers to all the friends I've made, and all the ones I will make. Hugs to all the dreamers, creators, shakers, movers, and lovers here! You are all incredible, Hive is incredible and... I SOUND LIKE A HIVE FAN GIRL 🤣
I suppose if I were to be called one, it would be fair. I can't get enough of hive these days, and I'm excited to see where my journey takes me here as time goes on 💕 Thanks for having me along for the ride everyone, and for being great people 😊