Good mornin good mornin everyone. I had a pretty fun weekend. @enginewitty 2 of girls and I had decided to do some work around the field for the new house to be put down.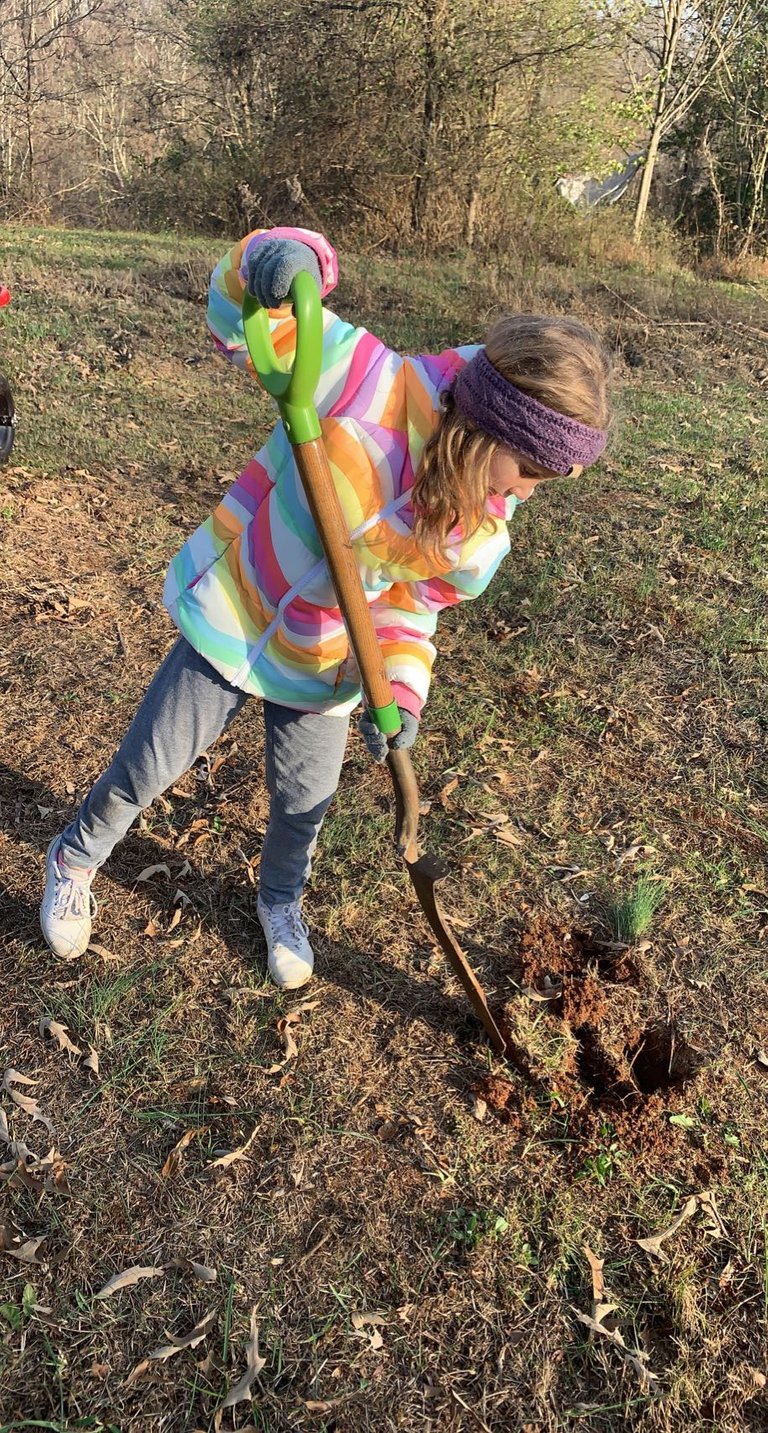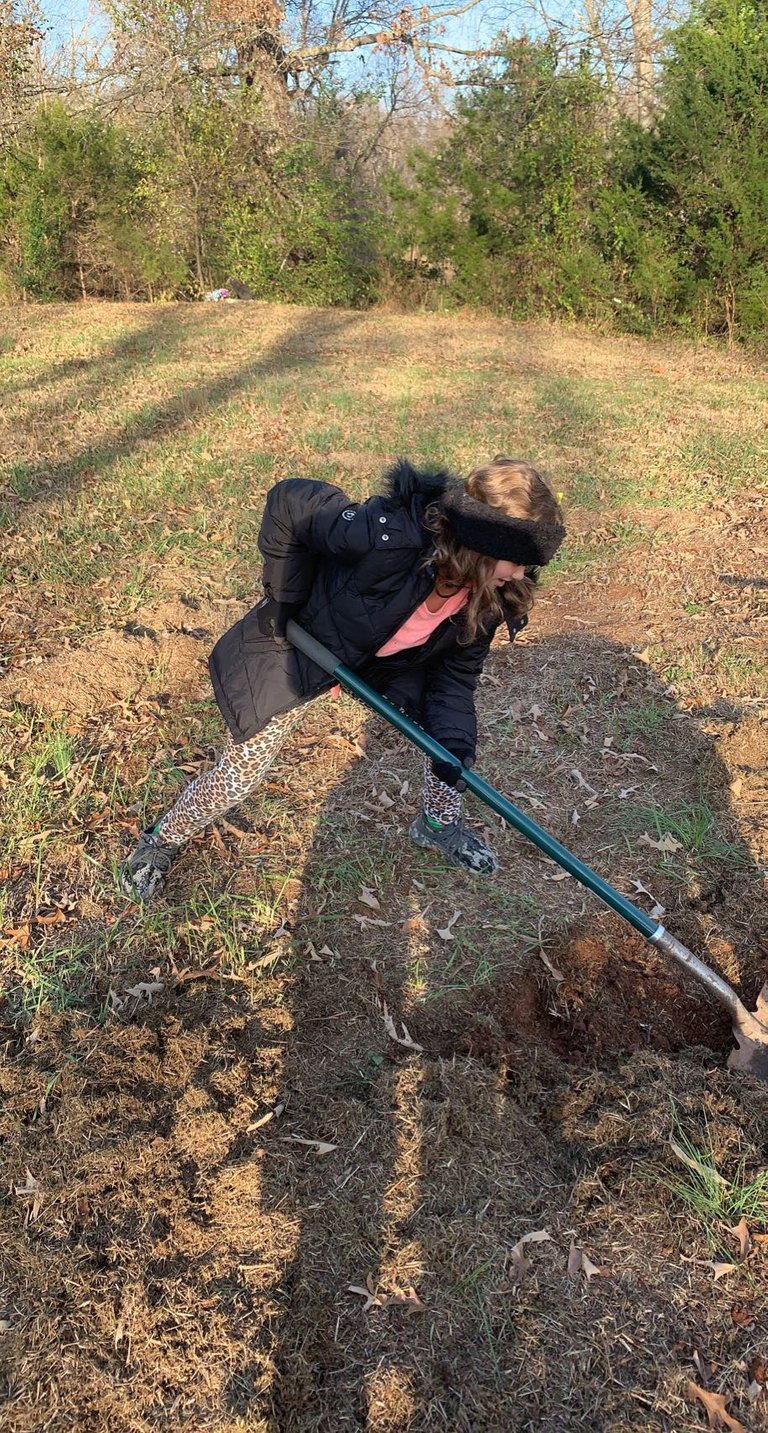 We started off clearing brush and getting stumps leveled to the ground. Me and pops both choppin away at this big ole thornbush that he had planted years back first moving into the house. That was definitely fun hehe. Dad had made the girls do another task and that was get dirt!!! Get to digging girls.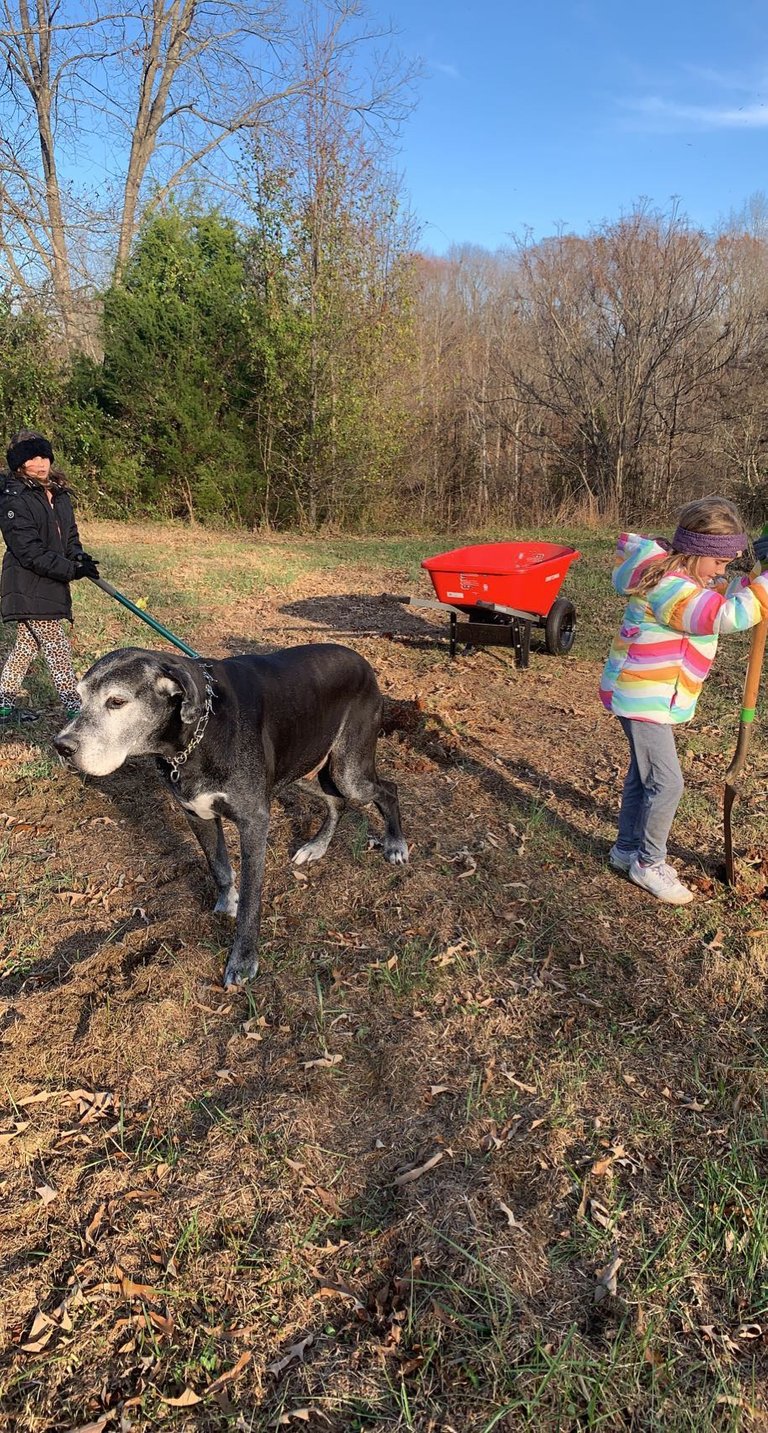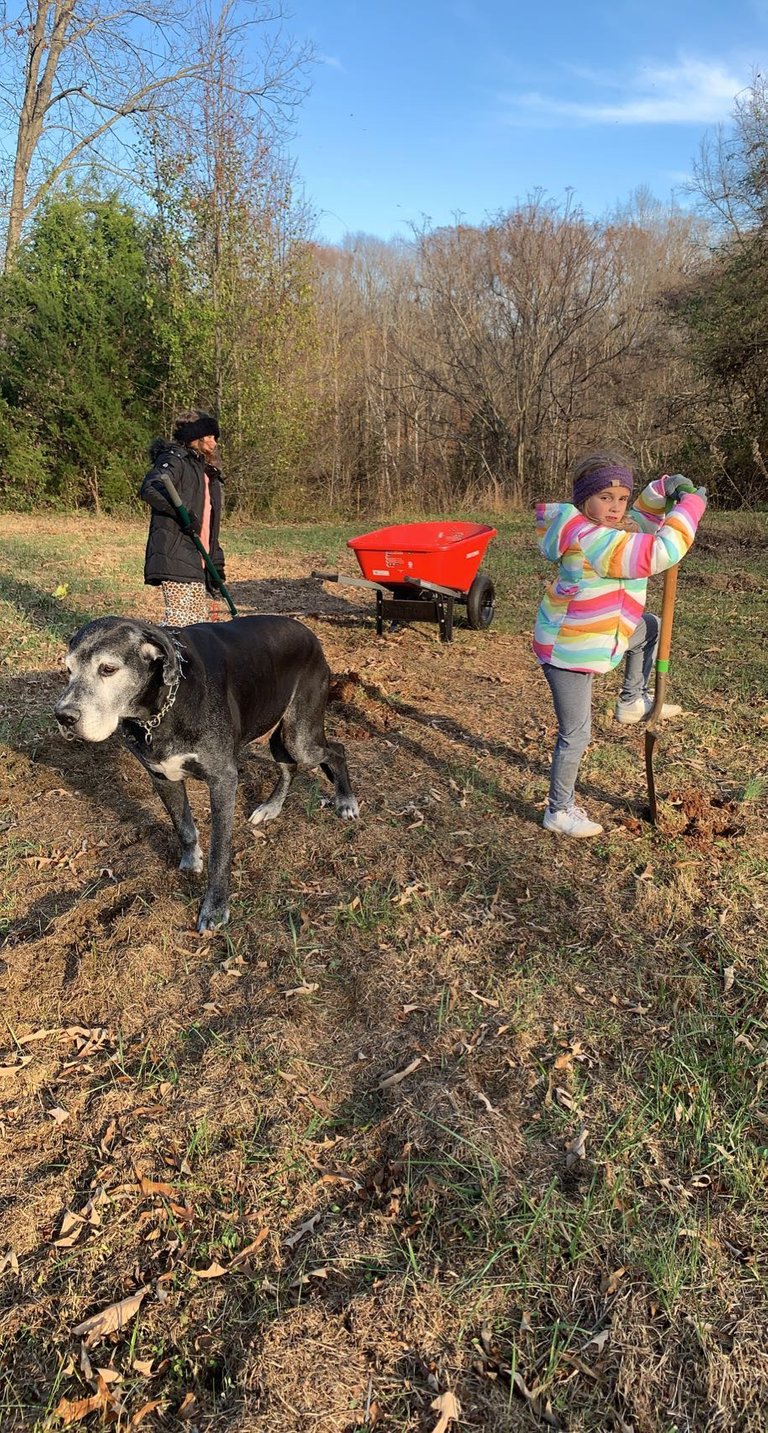 Can't forget about Maddux he's apart of the family too! I think he was pretty happy to be back in his field. He always enjoys laying out in the sun. He's a big goofy dog that's for sure haha.
I'm glad the girls decided to tag along, it was a little tougher for them to dig so I'd take turns with each of them help break up the soil and stuff. Have you ever tried to dig red clay, woo that's a workout that's for sure! More projects are yet to come and the work shall be done!