Is HIVE a platform fit for spreading wildlife conservation message?
YES! Here is my experience so far.
I have always found a lot of encouragement and interaction on my posts with my own wildlife photography.
I have been active on HIVE for about 9 months now and it is my dream to be able to spread the wildlife conservation message. I also want to use my post earnings to buy accessories and visit more places to take pictures and spread the conservation message. Hopefully, I will, some day, with guidance of experts and leaders of HIVE, start a community about Wildlife conservation...
I have always been fascinated with nocturnal photography. For the simple reason that it gets me to see and photograph birds and mammals that are never usually seen by most of us.
Do you know that there are more than 200 species of owls in the world? In the region that I live itself are about 13 species of owls.
Owls are losing their habitat - due to encroachment of jungles, lower farmland activity and bright lights everywhere. These superbly engineered creatures, fine tuned for night hunting are finding it more and more difficult to find prey and adapt to their surroundings.
On top of this, there are many superstitions too about owls which make people's attitude negative towards them.
Take a look at this collage of my Owl clicks and see if you do not think that they are Cute and majestic!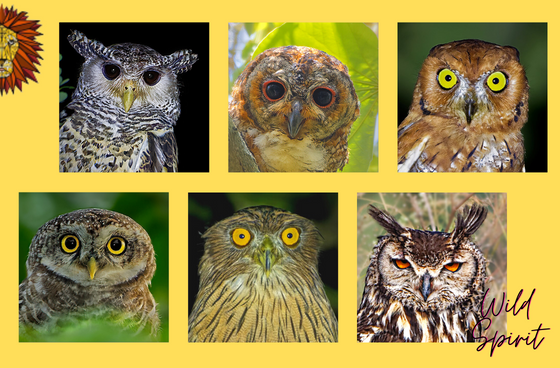 Their large eyes and stare make them look a bit daunting, I agree but they also convey curiosity and a kind of 'look into my soul' attitude - don't you think?
Anyway - here are the pics of the 6 species (out of 10 that I have captured so far) and a bit about them...
Forrest Eagle owl - The king of owls in our region. Apex predator. It can even lift away small dogs. If it's eerie cry is heard, the nocturnal critters suddenly go silent. The habitat is most difficult and I captured this beauty at 2 AM after 2 years of search!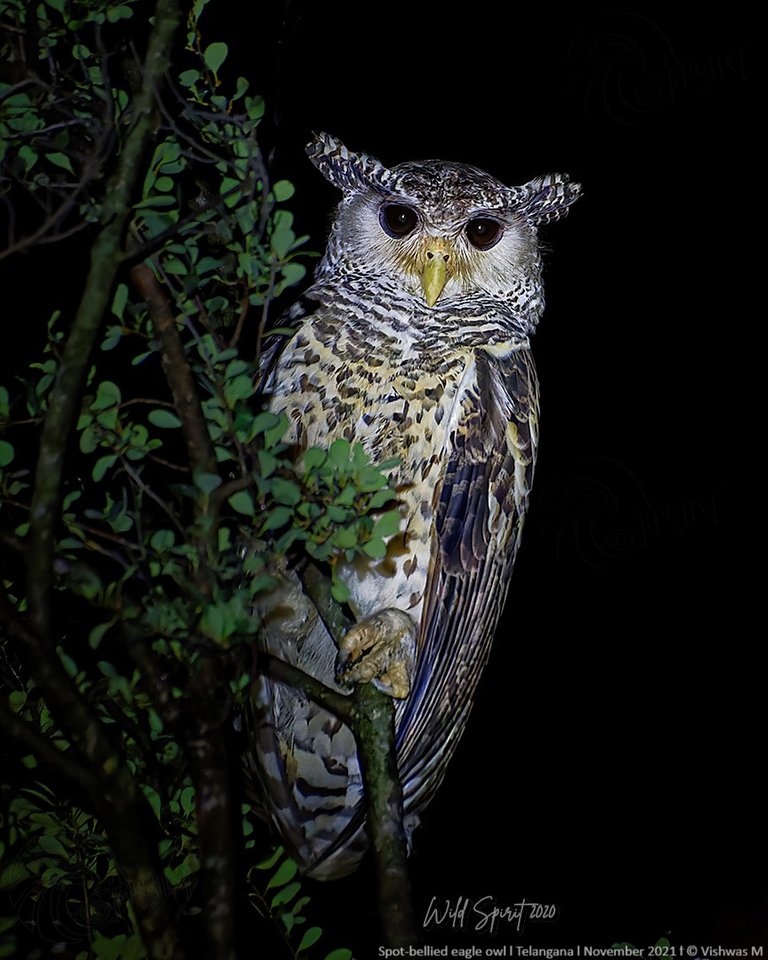 Mottled wood owl - This one is quite curious and keeps an eye on surroundings even in day time. It's red eye linings, white beard feathers and cackle sounding like a mad woman make people fear it. However, it is a harmless owl and feeds on rodents etc. which actually helps farmers get rid of rodent menace. I took this click as it curiously watched me and friends as we roamed around the jungle, looking for a paradise flycatcher.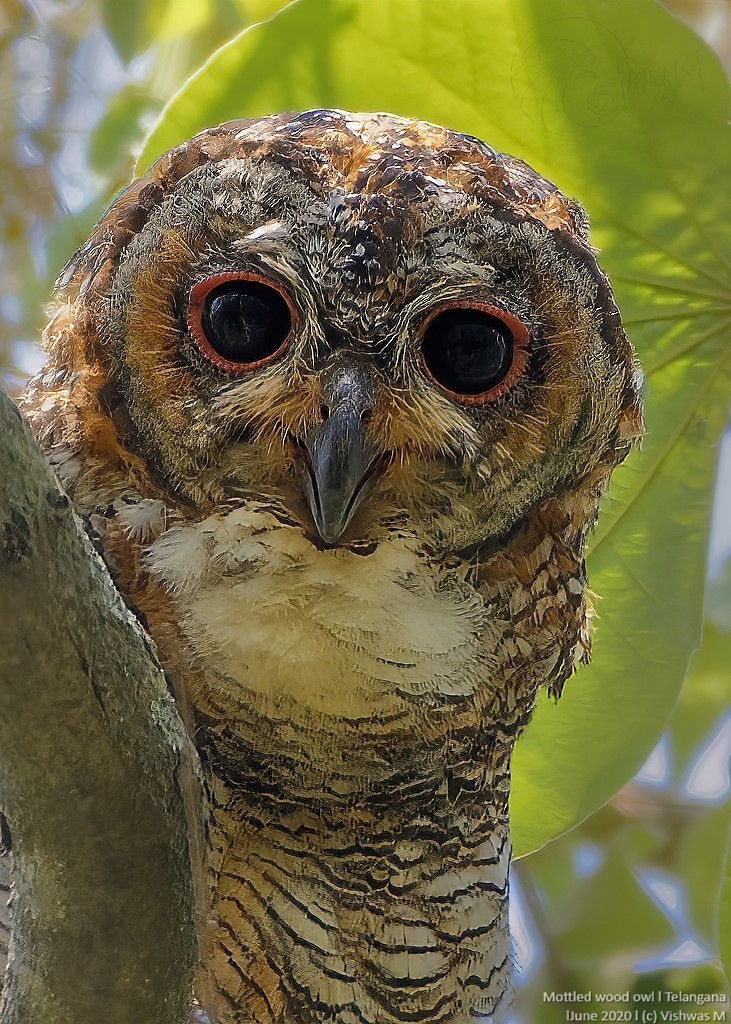 Oriental scops owl These tiny owls (6-8 inches tall) are far smaller than the other two owls mentioned above. They are therefore difficult to find too. They also are very very shy. They can be located mostly by their call. I got this one, which is a Rufous morph, luckily on one night. It happened to sit by the roadside on an open branch just as my torch light hit the tree. The movement caught my eye and there it was! Looks fearsome and is called a Red ghost sometimes but is really very cute.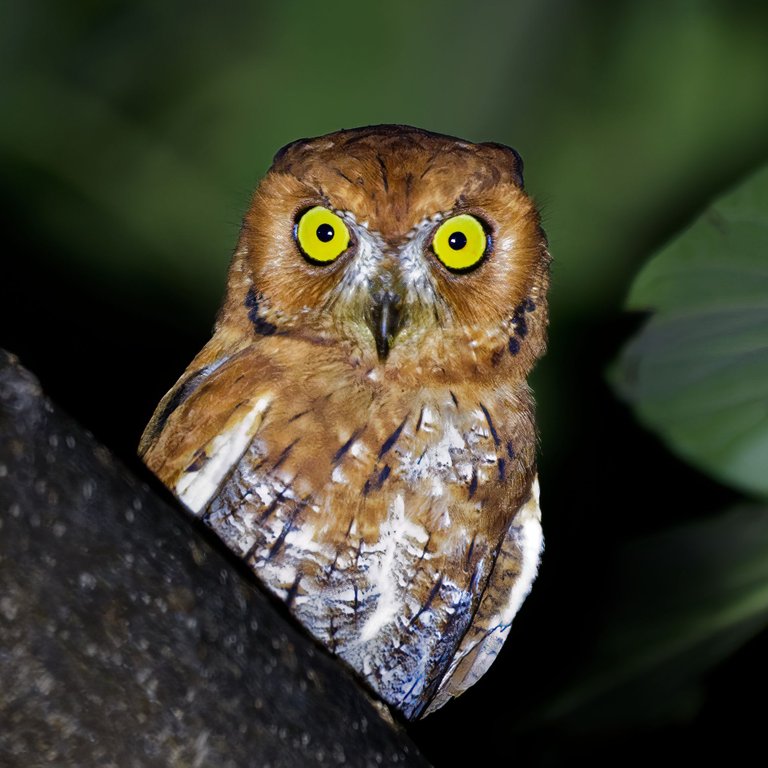 Spotted owlet Not technically an owl but it is so cute that I could not avoid adding it here in my wildlife conservation. These little owlets are most common around cities and hence, also, most subject to injuries and accidents around humans. I often hear them near my house - around 10 pm, having a vociferous conference. They are very territorial and keep actively protesting when intruders get in their territory. Once I happened to be out at city outskirts early morning and found this sentinel 'Night watch' keeping an eye on me, hidden in tree leaves...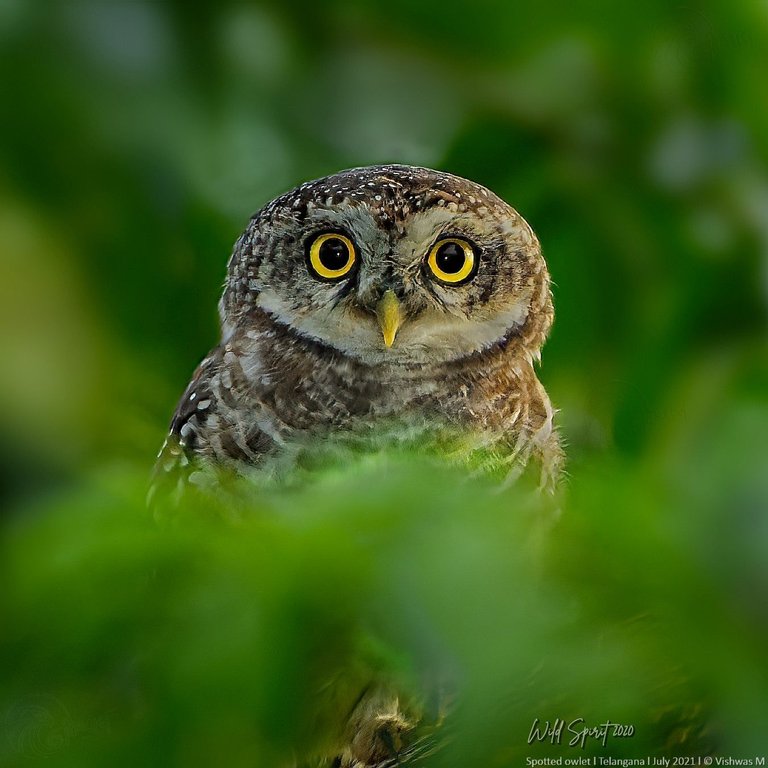 Brown fish owl I got this recently - after many missed attempts over 2-3 years. This one stays close to streams or lakes and catches fish. It is a large owl and usually does not leave a particular area where it gets good fishing opportunities so, technically it should have been easy to photograph this but somehow, it was never possible to take a click earlier. Finally I found it sitting on a low tree branch near a culvert and took this click at close range...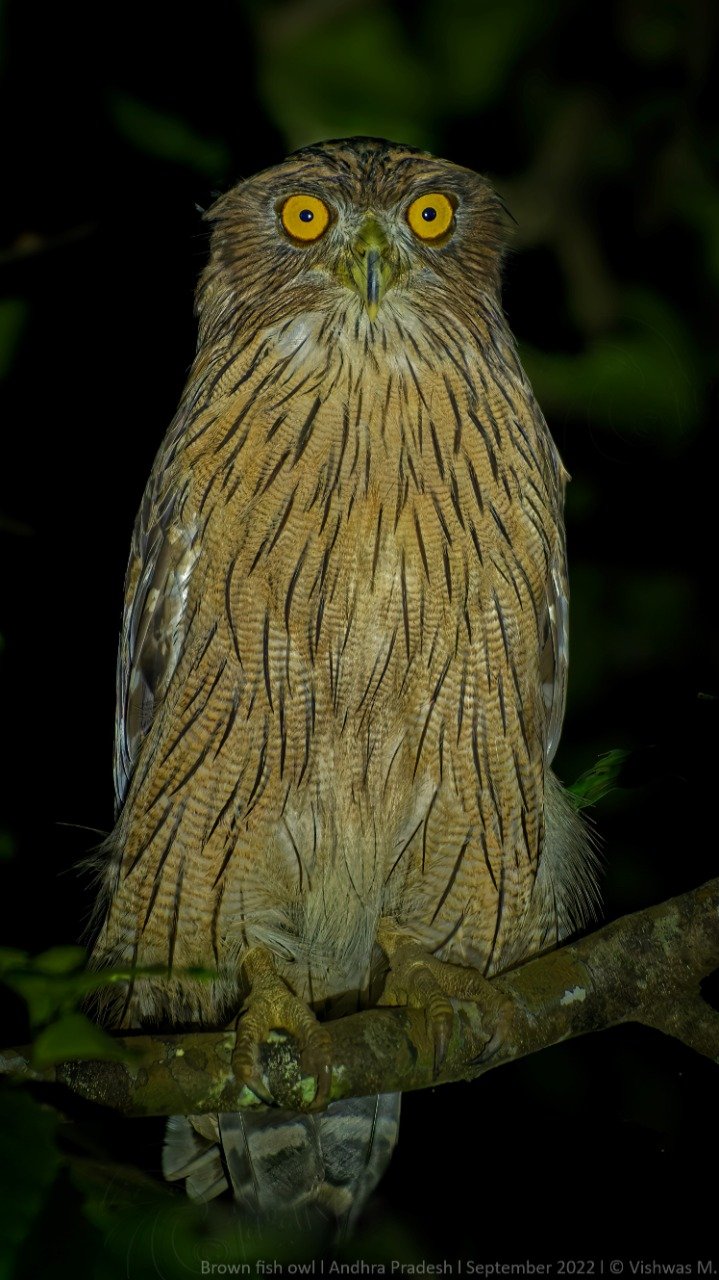 Rock eagle owl This large owl is mostly found in quarries and on rocky hills as it's name suggests. I found it near a quarry but sitting in grass outside the quarry in daytime. It was half asleep but opened it's awesome Orange eyes and fixed me with this piercing gaze. It soon realized I meant no harm and continued to sit and stare without flying away.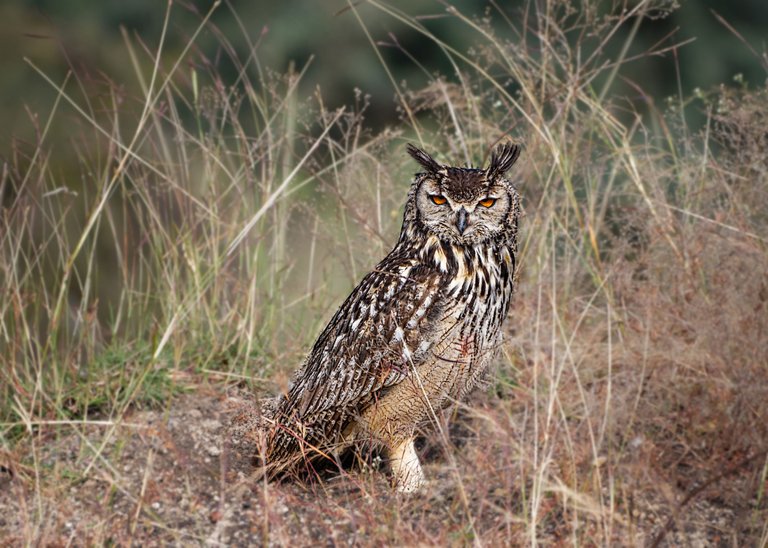 I had lot of fun capturing these images and am also feeling good about them because they help in spreading messages about wildlife conservation.
Do you think they turned out well? Was all the effort of sleepless nights and trudging on dangerous territory at night worth it? I look forward to suggestions and shared experiences from our expert community members.
Do comment freely and let me know.
PS: @adalger, @nelinoeva, @barbara-orenya and @melinda010100 are doing a lot to encourage capturing diversity in nature and also showing a lot of love for feathered friends. I hope my pics also help their cause. I do post in those communities and support them but nocturnal photography requires skill, technology and equipment that makes it closer to photography domain too so I posted these images here.
Please comment freely and let me know your opinion. I will try to bring many different types of wildlife photos/macro/Astro posts to the community. Feedback and comments are welcome,. I am still learning many techniques and always value feedback from experts in this community.
Have a nice day everyone. Cheers!