Red and yellow are the most captivating colors these days, but fortunately there is also a lot of green to be seen everywhere. And in between, of course, there are many different shades of brown, which at the very end of autumn will soon become the dominant color. But it still glows quite intensely in the forests and parks, and whoever gets out into nature these days can still enjoy the magnificent spectacle known to the people of Japan as Kouyou 紅葉.
Sometimes the pictures in front of you seem painted and you wonder who just got out his color box and swung the brush. The colorful scenes work best when the landscape around has some more variety to offer. Garden architecture always works well and that also includes rocks and stones. The resulting contrast creates all the more fire in the background and all the more emotion for the observer.
In nature green seems to be the freshest colors and it reminds us more of a new beginning than of a coming end, but the colorful spectacle in the woods is still a very special and very intense end of the outdoor season. Let's see if I make it outside again in the next few days, but as promised I still have some nice photos I want to share with you. So please check back again tomorrow....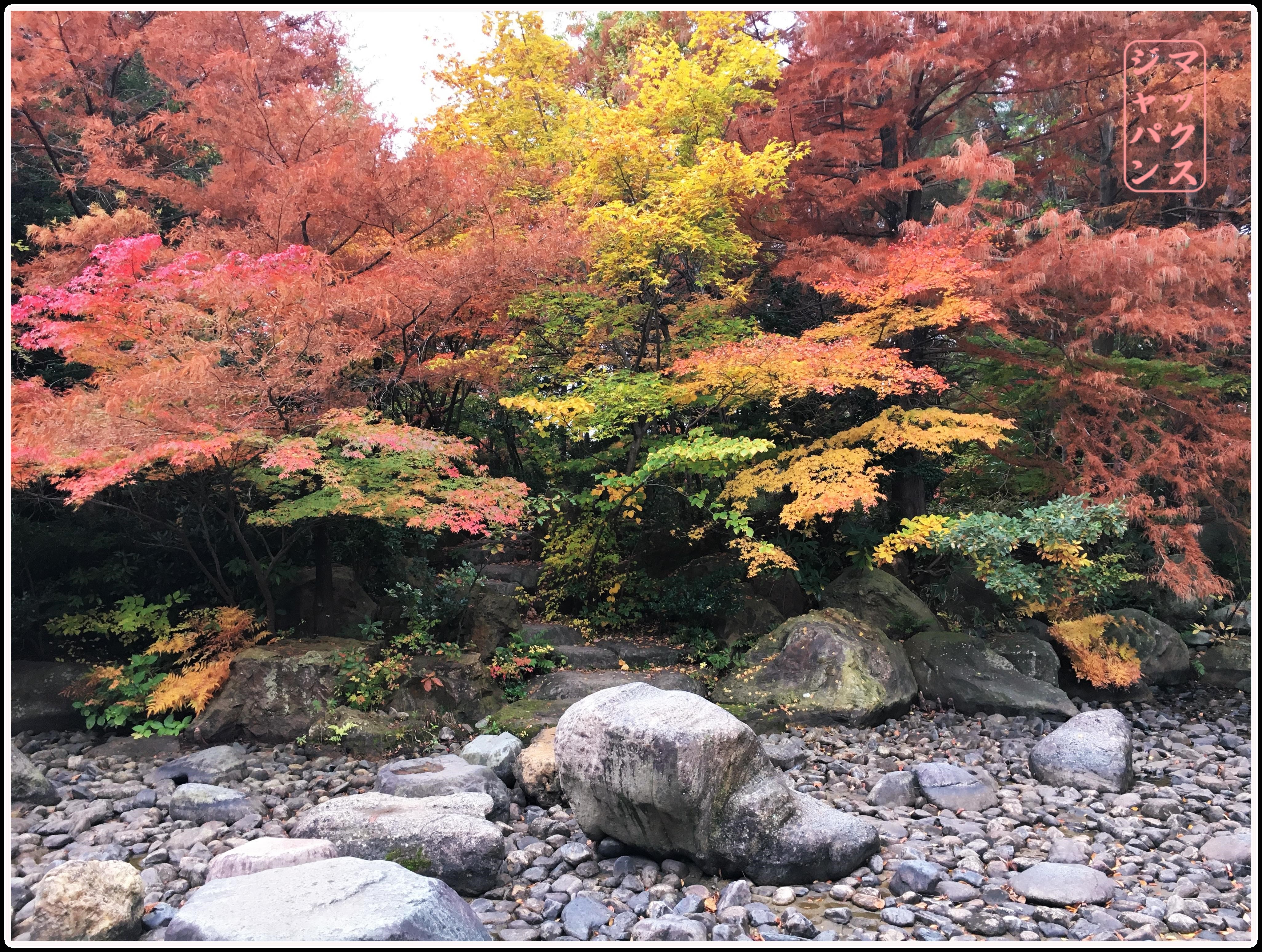 DEUTSCH
Rot und Gelb sind die bestechendsten Farben in diesen Tagen, aber glücklichweise gibt es auch überall noch eine Menge an Grün zu sehen. Und dazwischen zeigen sich natürlich auch viele verschiedene Brauntöne, welche ganz zum Ende des Herbstes bald zur dominierenden Farbe werden. Aber noch leuchtet es recht intensiv in den Wäldern und Parks, und wer in diesen Tagen raus in die Natur kommt, kann sich immer noch an dem herrlichen Schauspiel erfreuen, welches bei den Menschen in Japan unter dem Namen Kouyou 紅葉 bekannt ist.
Manchmal scheinen die Bilder vor einem wie gemalt und man fragt sich, wer denn hier gerade seinen Farbkasten herausgeholt und den Pinsel geschwungen hat. Die bunten Szenen wirken am besten, wenn die Landschaft um sie herum noch ein wenig Abwechslung zu bieten hat. Gartenarchitektur macht sich immer gut, und dazu zählen auch Felsen und Steine. Der sich bietende Kontrast sorgt für um so mehr Feuer im Hintergrund und für um so mehr Emotionen beim Betrachter.
Auch wenn Grün in der Natur um frischesten wirkt und einen mehr an einen neuen Anfang denn an ein kommendes Ende erinnert, ist das bunte Spektakel in den Wäldern doch noch einmal ein ganz besonderer und sehr intensiver Abschluss der Outdoor-Saison. Mal schauen, ob ich es in den nächsten Tagen noch einmal nach draußen schaffe, aber wie versprochen gibt es ja weiterhin noch ein paar tolle Bilder zu bestaunen. Also schaut bitte auch morgen wieder vorbei...