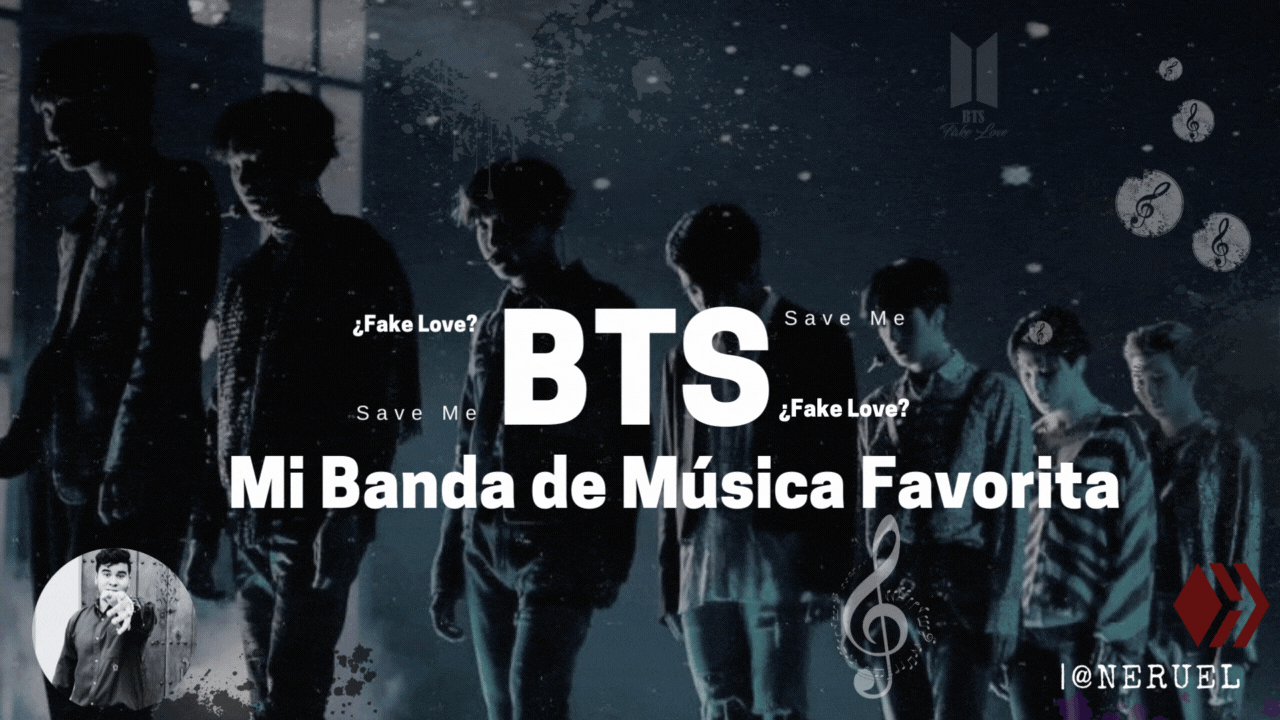 Han pasado ya varios años desde que comencé a escuchar a BTS, ¿extraño? Quizás, pero lo más maravilloso en todo esto es como la música de los chicos me ha ayudado a drenar miles de cosas. Conocí BTS por una compañera de clases de mi carrera de Urbanismo, ella es bailarina y maquilladora profesional. Recuerdo que ella hablaba con mucha pasión del grupo, y sencillamente un día la canción Save Me, salió en mis preferencias de Youtube.
Esta es la canción que provocó que me volviera fan de ellos, ¿quiero ser salvado? En ese momento todo estaba marcado por horas profundas de estudio tanto en mi carrera de Derecho como también en la que recién comenzaba de Urbanismo, y mis dudas si tenía que abandonar ambas para ir a la ciudad de Caracas a estudiar Arquitectura. ¿Locura? Sí, en ese momento pensé o necesitaba refugiarme en algo.
Mi sueño desde los 12 años de edad fue estudiar Arquitectura, pero por cuestiones de la vida para poder entrar en el núcleo que imparte esa profesión en mi ciudad debía tener un promedio de 99.00 puntos según las pruebas internas de mi país, y mi promedio era un poco más de 97.00. ¿Inesperado? Eso me llevó a seguir mi sueño por las leyes, y sumergirme en una investigación profunda para terminar enamorado de la profesión que estoy por culminar: Urbanismo.

Spotify | BTS (방탄소년단) 'Save ME'

En aquel momento el mundo me puso una decisión muy difícil, debía elegir si paralizar Urbanismo y Derecho para estudiar Arquitectura o continuar el sendero con esta última (tenía los tres cupos para estudiarlas por obra del destino). Bueno, en ese momento fui a terapia psicológica y hablé con las personas más allegadas a mi sobre el tema, y aparte me ponía a leer e investigar sobre urbanismo, y la canción que escuchaba en ese proceso era la que he comentado desde el inicio: Save Me.
Esta canción es muy especial para mí, porque ella me ayudó a encontrar la respuesta que necesitaba en ese momento: Cree en ti, cree en este nuevo camino que estás creando y cree por sobre todas las cosas en esto que estás aprendiendo ahora. Fue realmente como una terapia.
La letra es única, algunas de las partes que más me gustan son: Necesito tu amor antes de que me caiga, la noche es oscura, e indiscutiblemente esa palabra: Sálvame, es demasiado emotiva.
It's been several years since I started listening to BTS, strange? Maybe, but the most wonderful thing in all of this is how the guys' music has helped me drain a thousand things. I was introduced to BTS by a classmate of mine in my Urban Planning major, she is a dancer and professional makeup artist. I remember that she spoke very passionately about the group, and one day the song Save Me just popped up in my Youtube preferences.

This is the song that made me become a fan of them, ¿quiero ser salvado? At that time everything was marked by deep hours of study both in my career of Law and also in the one I was just starting in Urbanism, and my doubts if I had to abandon both to go to the city of Caracas to study Architecture. Madness? Yes, at that moment I thought or I needed to take refuge in something.

My dream since I was 12 years old was to study Architecture, but due to life issues, in order to enter the core that teaches that profession in my city I had to have an average of 99.00 points according to the internal tests of my country, and my average was a little more than 97.00. Unexpected? That led me to follow my dream for law, and immerse myself in a deep research to end up in love with the profession I am about to finish: Urbanism.

At that time the world gave me a very difficult decision, I had to choose whether to stop Urban Planning and Law to study Architecture or continue the path with the latter (I had the three quotas to study them by fate). Well, at that time I went to psychological therapy and talked to the people closest to me on the subject, and besides I started reading and researching about urbanism, and the song I listened to in that process was the one I have mentioned from the beginning: Save Me.>

This song is very special to me, because she helped me find the answer I needed at that moment: Believe in yourself, believe in this new path you are creating and believe above all things in this thing you are learning now. It was really like a therapy.

The lyrics are unique, some of the parts I like the most are: I need your love before I fall, the night is dark, and undeniably that word: Save me, is too emotional.

Spotify | BTS (방탄소년단) '피 땀 눈물 (Blood Sweat & Tears)'

---
La segunda canción que me gustó de BTS, es una obra de arte: sweat blood and tears. Esta es una de las canciones que ha impactado en todo el mundo y que prácticamente llevaría a la fama a los chicos: Jin, RM, Jimin, Suga, V, Jungkook y J-Hope. El video es realmente una maravilla expresiva que matiza una escena de terror, pero el terror está entrelazado con la dulzura musical, es que parece una obra de arte gótica, pero al mismo tiempo la vez mezclada con un sentimiento que va permeándote.
The second song that I liked from BTS, is a work of art: sweat blood and tears. This is one of the songs that has impacted the whole world and would practically bring the boys Jin, RM, Jimin, Suga, V, Jungkook and J-Hope to fame. The video is really an expressive wonder that shades a horror scene, but the horror is intertwined with the sweetness of the music, it looks like a gothic work of art, but at the same time mixed with a feeling that permeates you.
---
Describir la coreografía, el video y la composición de esta canción es muy difícil. Recuerdo como artistas de música pop estadounidenses y canadienses se convertían en fans abiertos de la banda por esta canción. Mi sangre, mi sudor y mi aliento, esa es una de las partes más exóticas de ella y no porque sea sencilla, más bien, es por lo que describe después: Tómalo todo. Pareciera una escena de romance, pero uno muy asfixiante que no termina allí en ese punto, va más allá de lo que podemos pensar.
Describing the choreography, video and composition of this song is very difficult. I remember how American and Canadian pop music artists became open fans of the band because of this song. My blood, my sweat and my breath, that's one of the most exotic parts of it and not because it's simple, rather, it's because of what it describes afterwards: Take it all in. It sounds like a scene of romance, but a very suffocating one that doesn't end there at that point, it goes beyond what we can think.
---
Puede usted decirse que esto es insuficiente para que un grupo de surcoreanos que cantan música de superación personal, romance y que matizan las perspectivas de las dudas de los jóvenes no es suficiente para que me atrajeran. Es una verdad rotunda, después de descubrir a la banda empecé a ver que estaba detrás de ellos, su identidad como individuos, lo que habían pasado, las carencias económicas y como el país le cerraba las puertas. Recuerdo también los artículos que decían: los chicos sin talento, esos que criticaban hoy tienen varias nominaciones a los Grammys y han sido galardonados en el American Music Awards.
You may say that this is insufficient for a group of South Koreans singing music of self-improvement, romance and nuanced perspectives of young people's doubts is not enough to attract me. It is a resounding truth, after discovering the band I began to see what was behind them, their identity as individuals, what they had been through, the economic shortcomings and how the country closed its doors to them. I also remember the articles that said: the guys with no talent, those who criticized today have several Grammy nominations and have been awarded at the American Music Awards.

Spotify | BTS (방탄소년단) 'DNA'

Ha pasado un tiempo desde que no he escuchado esta canción, creo que unos dos meses, más o menos: DNA. Nada es una coincidencia, y es que todo esté entrelazado con el universo, siempre he pensado de esa manera, y este pensamiento está en esta melodía. Vienen a mi mente los pensamientos como si fuera ayer de ese día en que se estrenó, mi cara de impacto cuando comenzaba con un simple silbido, abrumador, ese silbido está conectado desde el principio hasta el final de toda la canción.
No les puedo negar que el video también es realmente atractivo debido a la alta variación de colores que se expresaron en él, además de la icónica coreografía. La canción en su letra expone temas como el destino, de que nada es coincidencia, el amor y la parte que más me encanta: Todos somos diferentes.
Siempre voy a creer en esto, ningún ser humano es igual a otro y no tiene o debe verse obligado a seguir una cadena en el destino; así que: Quiero amor verdadero, como dice Suga.
It's been a while since I've listened to this song, I think about two months or so: DNA. Nothing is a coincidence, and it is that everything is intertwined with the universe, I have always thought that way, and this thought is in this melody. Thoughts come to my mind as if it were yesterday of that day when it was released, my shocked face when it started with a simple whistle, overwhelming, that whistle is connected from the beginning to the end of the whole song.

I can't deny that the video is also really attractive due to the high variation of colors expressed in it, in addition to the iconic choreography. The song in its lyrics exposes themes such as destiny, that nothing is coincidence, love and the part I love the most: We are all different.

I will always believe in this, no human being is equal to another and does not have or should not be forced to follow a chain in destiny; so: I want true love, as Suga says.

Spotify | BTS (방탄소년단) 'MIC Drop (Steve Aoki Remix)'

---
Creo que, para esta canción de manera muy loca, sobre todas las cosas muy locas, refleja la adrenalina y lo que me gusta. No lo olvide, yo también soy joven tan joven que puedo hacer las cosas que nadie piensa. Mic Drop es fuego, es que cuando se estrenó esta canción en colaboración de Steve Aoki en un Remix con BTS, ya había llegado para conquistar todo el mercado musical en el mundo, fue la canción que provocó su implosión en EEUU, esto en razón de lo que recuerdo en aquel momento, pero escribiré de lo único en ella.
I think, for this song in a very crazy way, above all very crazy things, it reflects the adrenaline and what I like. Do not forget, I am also young so young that I can do things that no one thinks. Mic Drop is fire, is that when this song was released in collaboration with Steve Aoki in a Remix with BTS, it had already come to conquer the entire music market in the world, it was the song that caused its implosion in the US, this by reason of what I remember at the time, but I will write about the unique in it.
---
Una de las partes más atractivas de la canción es: Mira a tu patético tú, ven a verme. Puede sonar raro, pero es un doble mensaje, una consideración para ellos y para los jóvenes. Siempre pensamos en nuestros puntos débiles, no obstante, en ocasiones no nos atrevemos a soñar. Sencillo arriesguémonos y si se cae el microfono volvamos a empezar.
One of the most attractive parts of the song is: Look at your pathetic self, come see me. It may sound strange, but it is a double message, a consideration for them and for young people. We always think about our weak points, however, sometimes we don't dare to dream. Let's take a risk and if the microphone drops, let's start again.
---

Spotify | BTS (방탄소년단) 'FAKE LOVE'

Fake Love, esa es la descripción que se puede leer en mi WtatsApp, una conjugación de palabras un poco extraña, pero que fungen en un único significado y es que es mi canción favorita. BTS interpretó con este título una de las melodías que tiene uno de los mensajes más cautivadores para mí.
El amor es propio cuando le valoramos de verdad, el amor es verdadero cuando entendemos que no es igual al que nosotros sentimos por nosotros mismos y para alguien joven el amor puede ser algo que termine cambiándolo o sencillamente alterando su percepción. ¿Cuándo es verdadero o cuando es falso? Esto es algo difícil de entender, y la letra de la canción lo expresa de múltiples maneras.
Es que Fake Love fue cantada por cada uno de los chicos en diferentes ritmos y esto es debido a esa búsqueda de representar esa consideración de falso amor, uno que puede ser como una bomba que refleja dolor, tristeza, locura, ira, seducción o pureza. Entender que es amar de verdad es difícil, esto es un punto exacto en la letra de la canción y eso es lo que ellos sostienen, es más fácil amarnos a nosotros mismos antes que a otra persona.
Lo que es verdadero perdura en el tiempo, y lo que es falso se vuelve espuma hasta desaparecer; porque cansa, agota y agobia debido a que no es verdadero. El amor puede ser puro, pero también puede ser falso, ya que no nos hace feliz o puede doler.
Amarte realmente fue muy malo. Si llegaste a este punto, esta historia continuará.
Fake Love, that's the description that can be read on my WtatsApp, a conjugation of words a little strange, but that work in a single meaning and that is that it is my favorite song. BTS performed with this title one of the melodies that has one of the most captivating messages for me.

Love is our own when we truly value it, love is true when we understand that it is not the same as the love we feel for ourselves, and for someone young, love can be something that ends up changing them or simply altering their perception. When is it true or when is it false? This is something difficult to understand, and the lyrics of the song express it in multiple ways.

Fake Love was sung by each of the guys in different rhythms and this is due to the search to represent that consideration of false love, one that can be like a bomb that reflects pain, sadness, madness, anger, seduction or purity. Understanding what it is to truly love is difficult, this is an exact point in the lyrics of the song and that is what they argue, it is easier to love ourselves rather than another person.

What is true lasts in time, and what is false becomes foam until it disappears; because it tires, exhausts and burdens because it is not true. Love can be pure, but it can also be false, because it does not make us happy or it can hurt.

Loving you was really bad. If you got to this point, this story will continue.

Imagen y diseño principal | Image and main design: BTS: Fake Love || Filmaffinity / Canva.