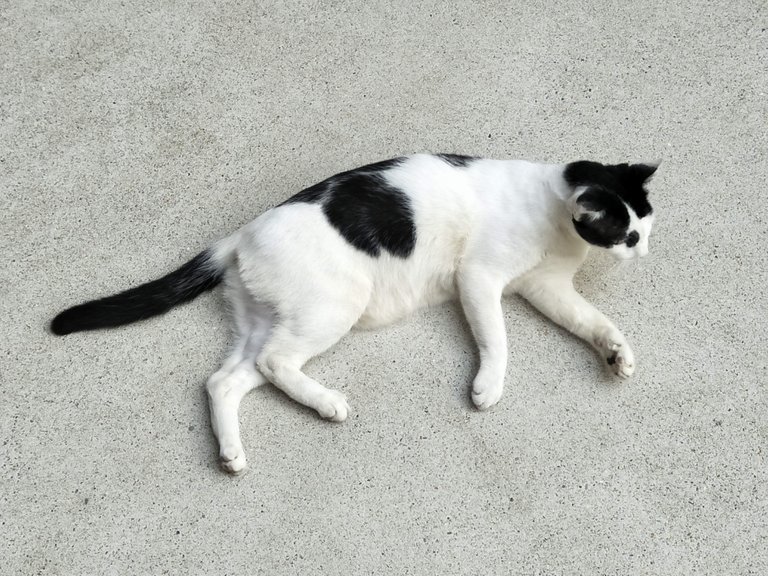 It is a beautiful cat. I call it Patches because it has patches of black on its white body.
Patches is a stray cat, and has been around for a while now. It looks healthy and well fed. Someone must have been feeding it regularly. Maybe that is why it is not shy of people.
I came upon Patches on my return from my walk the other day. It was sleeping at the void deck with not a care in the world. My footsteps must have aroused Patches from its sleep. I thought it would spring away like most strays do. It didn't. Instead, it stretched lazily and began to groom itself.
I stood by and clicked a few pictures. It didn't seem to bother Patches at all.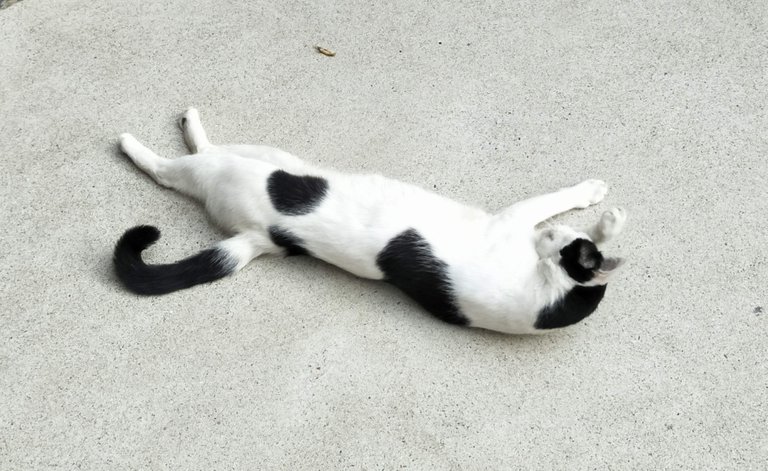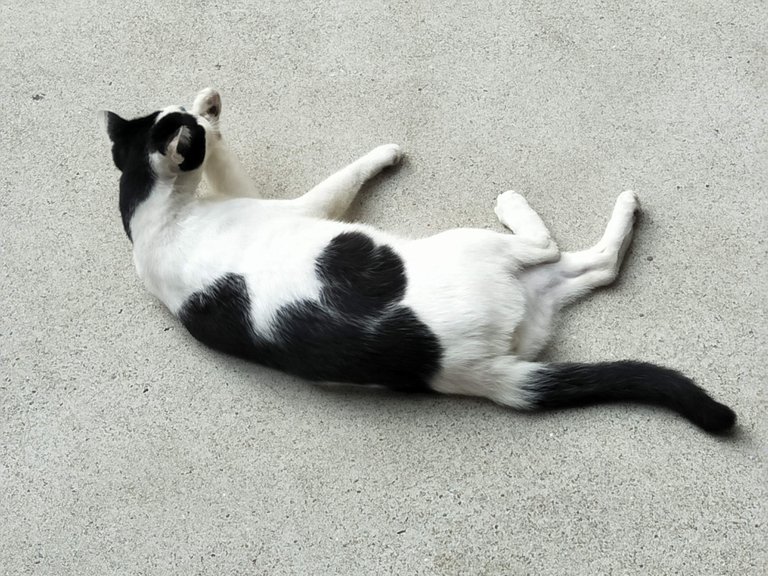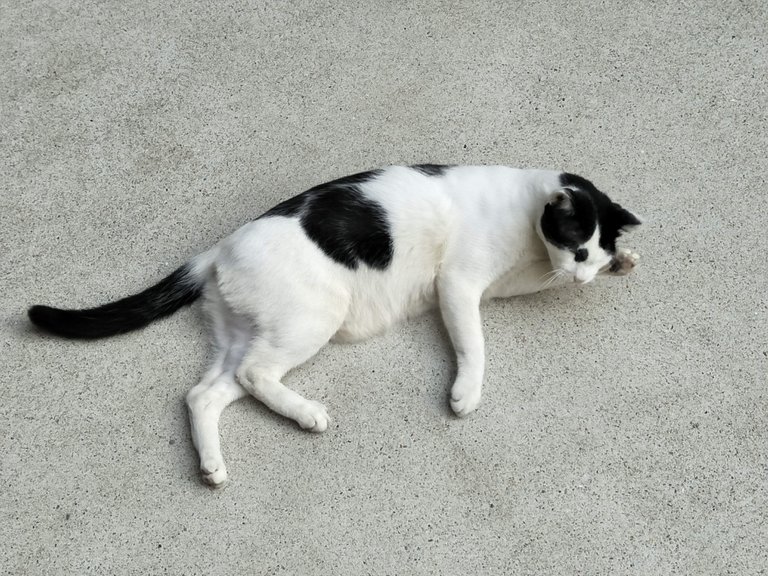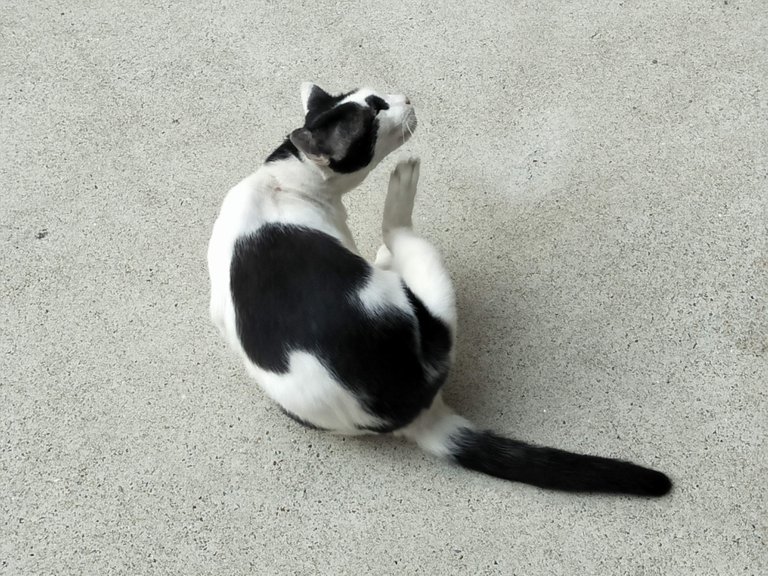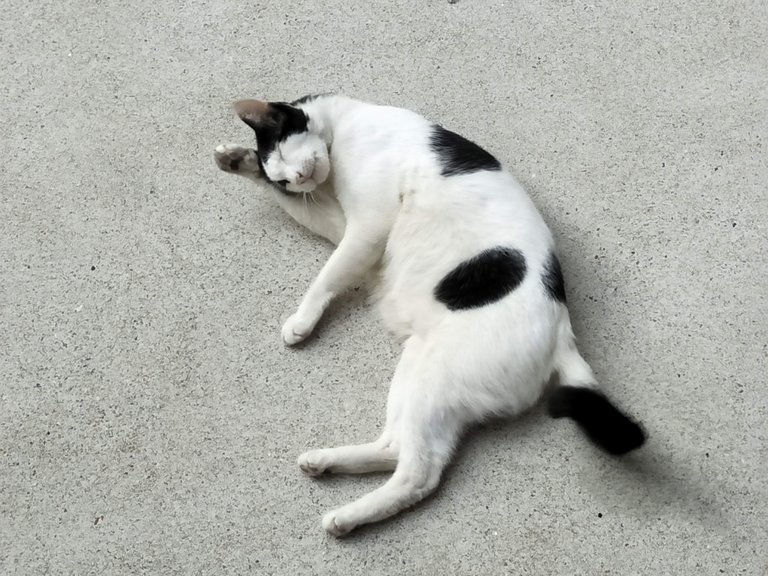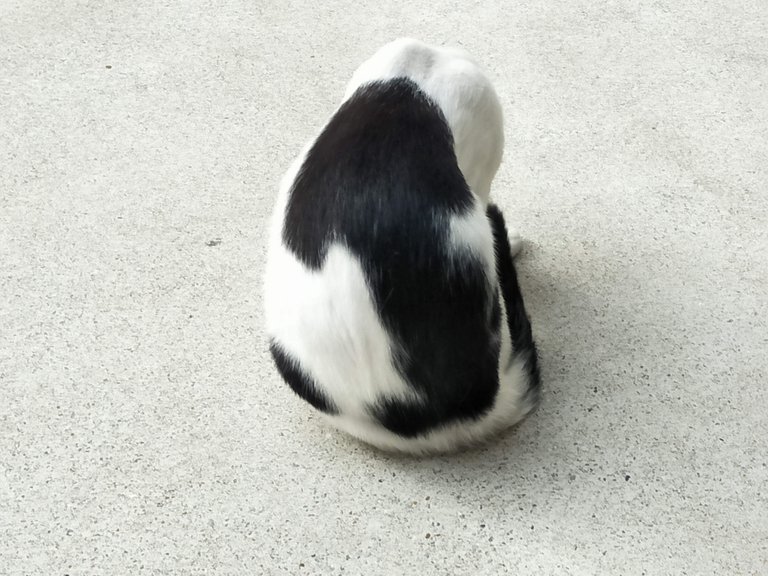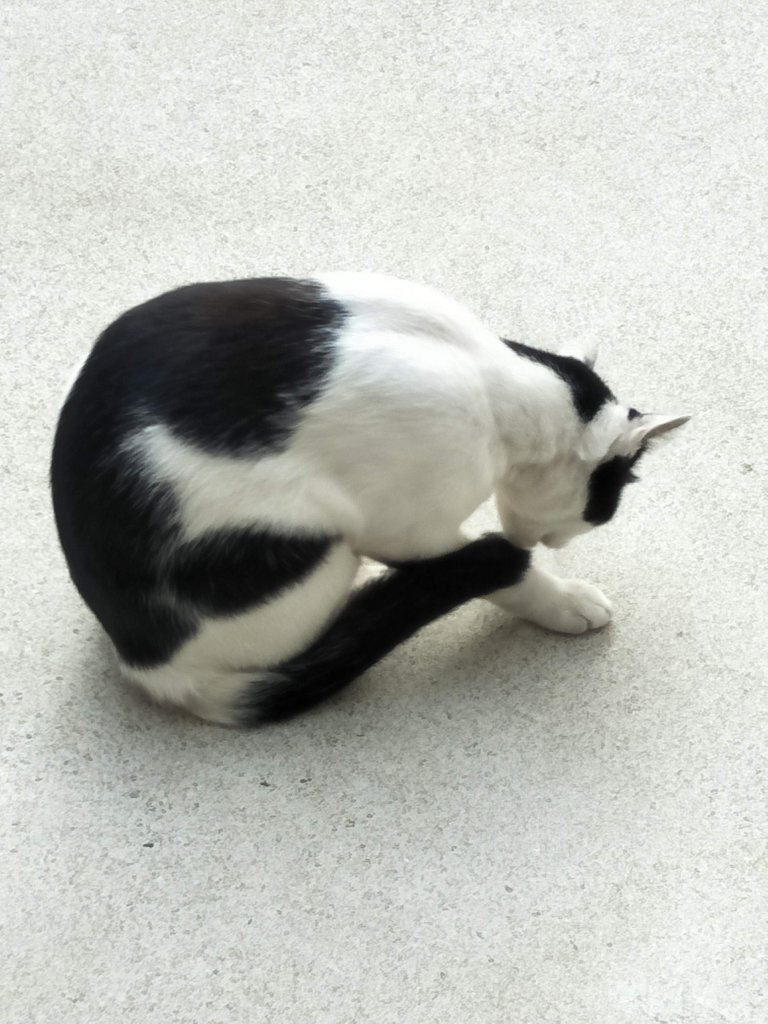 Thank you for stopping by. If you like the post, please give it a vote. Follow me if you find my posts interesting. Cheers!