The scent of cinnamon becomes my perfume, as I busy myself in my mother-in-law's kitchen. She has doodads and knickknacks galore; her laughter is kind, when I tell her that I have never used a stand mixer. She is patient in teaching me the traditions of her family, which is now my family too!

Jenny has a box of recipe cards from her mother, passed down from her grandmother, with new contributions added in. Inside you will find family regulars like ham casserole, which is one of my husband's favorite meals. There are also many traditional Hungarian dishes like chicken paprikash and spice loaf. I understand the gravity of the moment, when she tells me I can look through it.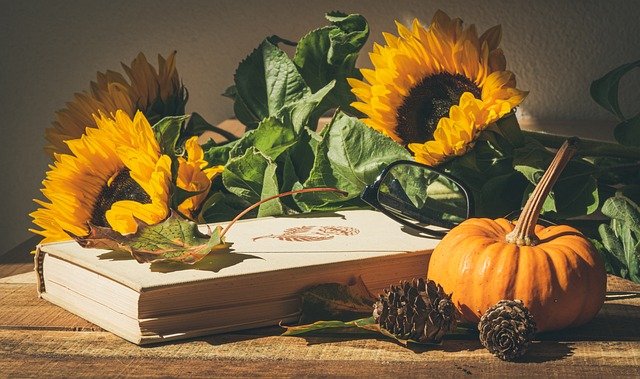 Photo by Ylanite
We set to preparing Thanksgiving dinner as a team, it is our first year doing it together. I feel love wash over me when she says things like, "So the secret to this is..." I am blessed in this priming. She had all sons, I am the daughter she passes the torch to. "OUR family's potatoes..." She includes me in these traditions with her words, they aren't HERS anymore. They are OURS.
If you've followed me along here so far, you probably have some idea of how much that means to me. To have a family, at last. Jenny won't hear a lick of that gratitude though, because in her mind she is just doing the things one ought to.
When your proper son who comes from a good background, falls in love with a blue-haired wild woman, you love her. I met her thinking I had to prove myself, she met me thinking she wanted me to feel welcome. Those two ideas converged after a few months, once I "got it".
It wasn't long before Jenny and I would call each other just to chat, to discuss a paint color or bottle of wine. Simple things, which really confused me at first. I don't know people who call without a motive, who just want to share life together. I had a lot to learn when my husband and I got serious!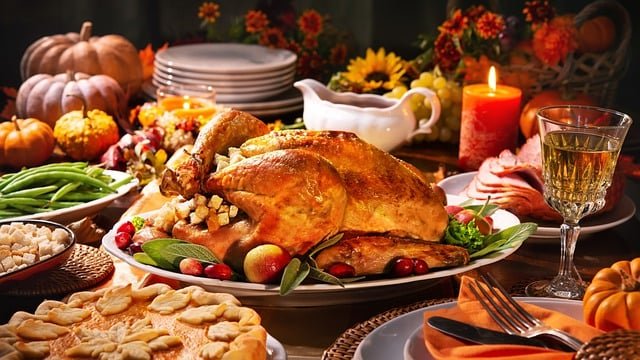 Photo by ArbazKhanYousufzai
Today I study in the ancient temple of family history. The mash potatoes MUST be made the night before, they are mixed with cream cheese and left to chill. The next day, they are baked for an hour. That's entirely dissimilar to how I make potatoes, and it's wonderful!
The celery and onions that go into the stuffing must be thinly sliced; the bread sits out overnight in cubes. While the ingredients are combined the next morning, sausage is added. I always ate boxed stuffing, so this is fancy stuff to me. I never measure when I cook, but I do for Jenny, because that is her way. Each year, the family knows what the food will taste like.
Consistency in these things is something I had never considered. When Thanksgiving comes around, her children look forward to their favorite dishes, they know exactly what to expect. That's really nice, isn't it? Security to a person with trauma is complex, but security for normal healthy folks is that the stuffing will always be the same.

Jenny makes all her deserts from scratch; we shared a bottle of wine late last night, as we prepared treats for Thanksgiving. We didn't go to sleep untill two am, so when we woke up this morning to put the turkey in, we shared dazed exchanges. Coffee woke us up, and we joked about how fun our sleepover was, as we finalized the feast for today.
By eleven am we are considering opening another bottle of wine. Jenny decided to do a new type of cream puff filing, which was not offering us its secrets cheaply. After three batches and a sprinkling of powder sugar in our hair, we finally figured it out! We will see how they go over today, but I find it likely that I just took part in a new tradition!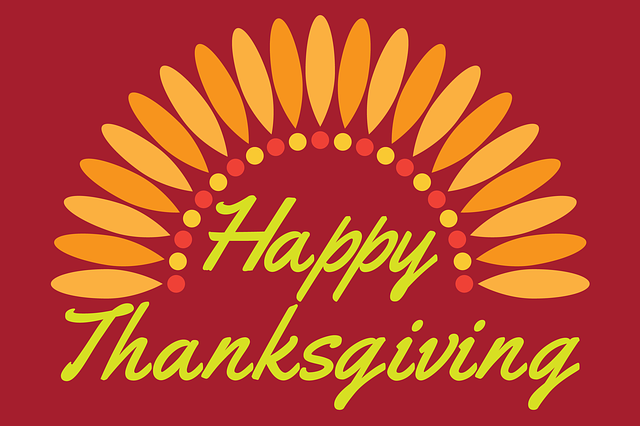 Photo by hannahlouise123
Today I am thankful to be included in a family celebration. To have helped make the stuffing that my husband covets. To experience the ways time has imparted habits in this wonderful family. To have a mother-in-law, who is also my close friend. Who decided, it was time for me to know the secrets of our families' traditions! What an absolute blessing, to be included in these special tasks.

Does your family have a tradition that you'd like to share? The Ink Well is hosting weekly non-fiction prompts, and this weeks was tradition! All the details are
here
. Okay, I had better get back before they kick me out of the family! Happy Thanksgiving to those who celebrate it! ❤️