Afternoon everyone ….
The box of tricks just keeps on coming…
Today I'm showing off what is considered by most stackers as the Holy Grail or silver rounds.
Why???
One because it is from the most well known, recognized, collected and valuable company in the silver industry.
Two the design is iconic and also a trademark symbol of their name.
Three you cannot call yourself a true stacker without owning at least one of these.
What am I talking about ???
THE ENGELHARD PROSPECTOR SILVER ROUND….


This round was produced from 1982-1988. All the rounds have the iconic Prospector on the obverse. There are two different design reverses. In 1984-1985 there was an Eagle on the reverse. All other years have the globe E reverse.
These rounds became the target of counterfeiters in 2011 because of their popularity. While some counterfeits are probably still around most have probably been discovered and destroyed. But if you are planning on buying please verify them.
Here is the round.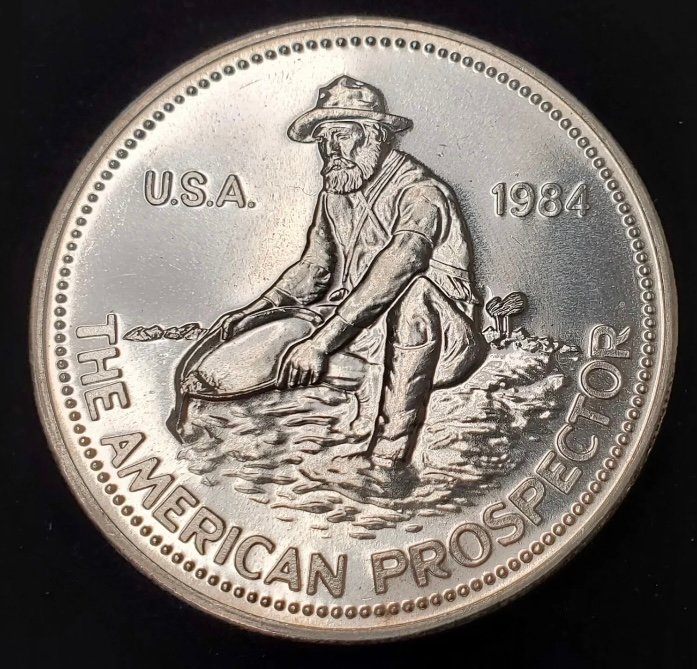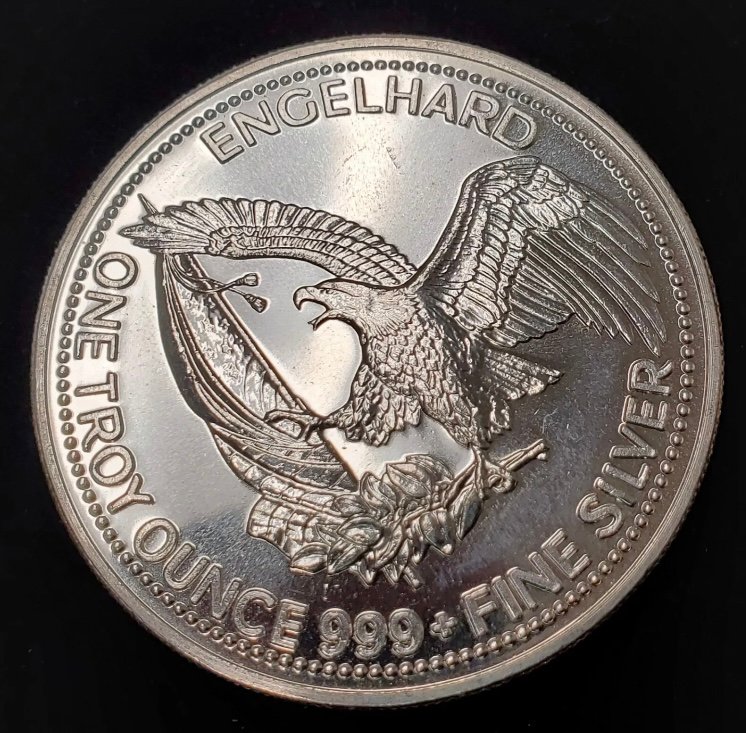 Posted Using LeoFinance Beta