---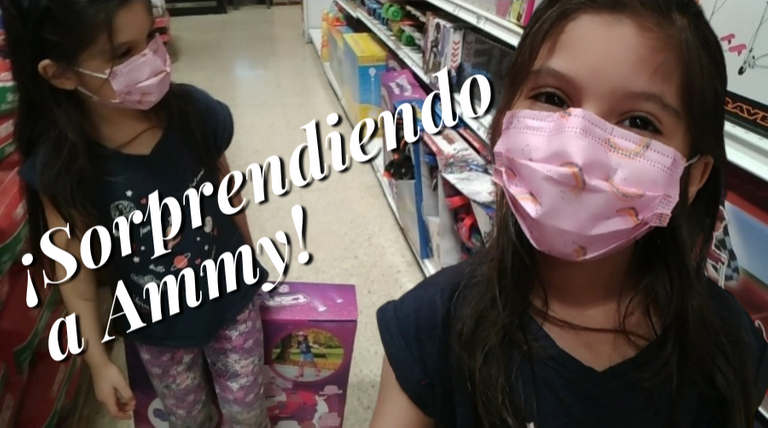 ---
¡Hola, Chicos!
Hoy quiero compartir la alegría de nuestra familia al soprender a Ammy. Ella habla el idioma Hive, interactua con algunos usuarios en los programas de curación donde hago vida, saludandoles. Pero además de esto, ella ama hacer videos para Hive y publicar a través de esta mi cuenta sus experiencias personales y con sobretodo con los Videojuegos.
Ella se había propuesto una meta a través de sus publicaciones y era que le pudieramos comprar, su papá y yo unos patines. Gracias a Hive y el apoyo que hemos recibido en sus videos, se consiguió hacer la cantidad para sus patines, pero tuvimos que atrasar la compra h sorpresa para Ammy por algunas razones familiares.
Hace una semana, la llevamos de Shopping junto a sus hermanos y vimos los patines que ella tanto quería pero para su sorpresa, le dije que podía llevarlos a casa y pues en el video veran su reacción.
Hi Guys!
Today I want to share our family's joy at surprising Ammy. She speaks the Hive language, interacts with some users in the healing programmes where I do life, greeting them. But besides this, she loves to make videos for Hive and publish through this my account her personal experiences and especially with Video Games.
She had set herself a goal through her publications and that was that her dad and I could buy her a pair of skates. Thanks to Hive and the support we have received in her videos, we managed to make the amount for her skates, but we had to delay the purchase h surprise for Ammy for some family reasons.
A week ago, we took her and her siblings shopping and we saw the skates she wanted so much but to her surprise, I told her she could take them home and in the video you can see her reaction.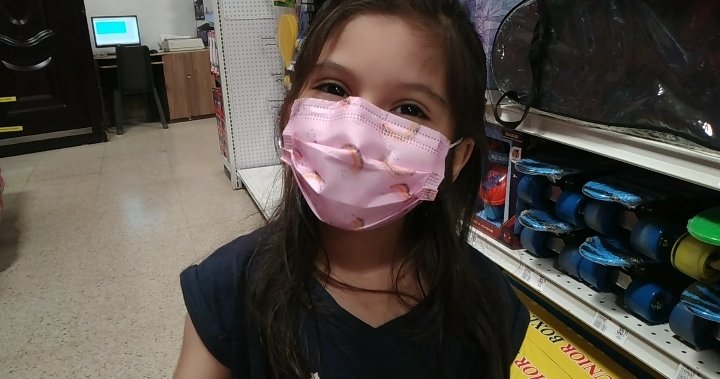 Ammy, es una niña muy agradecida, ella no dejaba de decir "Gracias papá, gracias Mamá", ya que tenía mucho esperando este regalo y había trabajado en pro de ello. No hace falta que sea el cumpleaños de nuestros o navidad para sorprenderlos, si hay las posibilidades podemos hacerlo.
Su papá decidió llevarla de una vez al parque a practicar y también les muestro esa primera experiencia de patinaje en el video. Ella estaba algo cansada pero muy feliz.
No hicimos un unboxing de Ammy abriendo sus patines, ya que en la tienda abrieron la caja para probarlos y además imposible, ya que fuimos directo al parque y son 3 niños para dos papás jajaja, así que imaginen esa escena.
Ammy is a very grateful child, she kept saying "Thank you daddy, thank you Mummy", as she had been looking forward to this gift for a long time and had been working towards it. It doesn't have to be our children's birthday or Christmas to surprise them, if there are possibilities we can do it.
Her dad decided to take her to the park to practice for once and I also show you that first skating experience in the video. She was a bit tired but very happy.
We didn't do an unboxing of Ammy opening her skates, because in the shop they opened the box to try them and it was impossible, because we went straight to the park and there are 3 kids for two dads hahaha, so imagine that scene.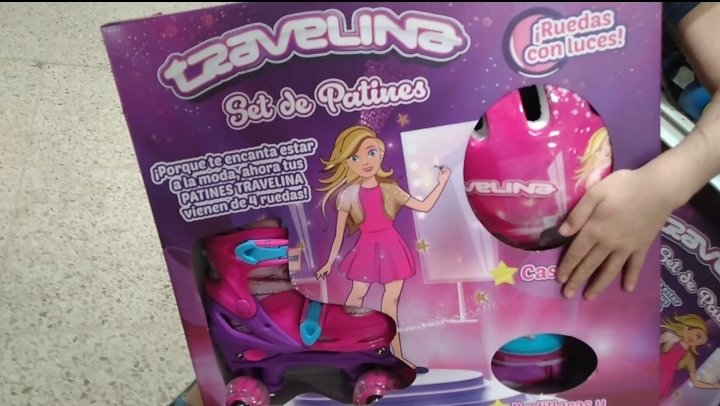 Ammy, aún cuando se llevaba sus patines no lo podía creer, estaba verdaderamente feliz. Ella es una niña aplicada y buena, siempre está pensando en los demás, más que en ella misma, pero esto era algo que realmente quería y pues se lo merecía hace un tiempo.
La verdad, además de agradecer primeramente a Dios, agradezco a esta hermosa plataforma que es Hive y por cosas como éstas es que valoro y cuido de esta casa, que no solo me permite a mi sorprender a uno de mis niños y yo lograr obtener cosas, si nl que también ayuda a muchas familias en el mundo.
Cuidamos de Hive, haciendo las cosas bien. Espero que les guste el video y disfruten junto a nosotros esta hermosa sorpresa que le hicimos a Ammy y su experiencia.
Ammy, even when she was taking her skates with her, couldn't believe it, she was really happy. She is a dedicated and good girl, she is always thinking of others, more than herself, but this was something she really wanted and she deserved it a while ago.
The truth, besides thanking God first of all, I thank this beautiful platform that is Hive and for things like this is that I value and take care of this house, which not only allows me to surprise one of my children and me to achieve things, but also helps many families in the world.
We take care of Hive by doing things right. I hope you like the video and enjoy with us this beautiful surprise we made for Ammy and her experience.
---

Thank you Hive
Video y fotografías de mi propiedad. Portada editada en canva. Música de fondo libre de derechos, la pueden conseguir aquí
Video and photographs of my property. Cover edited in canva. Royalty free background music, you can get it here

---
▶️ 3Speak