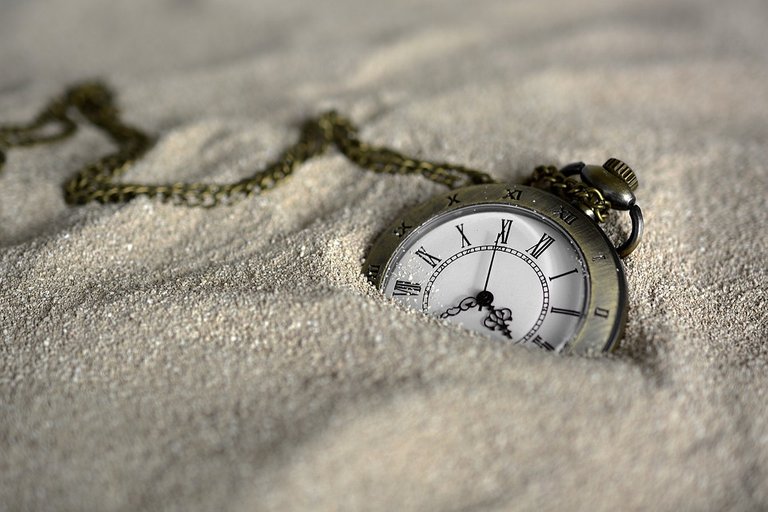 Los recuerdos no son la llave del pasado, sino del futuro.
Memories are not the key to the past, but the future.
Corrie ten Boom.
Fuente de la imagen principal en Pixabay │ Source of the main image in Pixabay

De vez en cuando solían llegar algunas imágenes a mi memoria. Recuerdos de algunos tiempos de mi vida que vagamente sé cómo fueron, pero que hoy día no son nada, nada, porque así como llegan, se pierden en las lagunas de mi mente maltratada.
Solo puedo recordar que nací en una familia de tres hermanos, yo era el mayor. Mi madre era una mujer dulce de lo poco que recuerdo y nos daba mucho amor. Decían que yo era su favorito, pero eso no lo sé a ciencia cierta hoy.
Solo sé que cuando comienzo a recordar mucho, las lagunas tocan a la puerta de mi mente desgastada y se instalan para que no recuerde nada más. Así es esta ausencia horrorosa. Vida a retazos, pedazos inservibles que por sí mismos no me dicen nada.
Vivíamos en esta misma casa donde ahora, a través de la ventana, me pierdo entre mis delirios y pedacitos de recuerdos. Solo recuerdo la cara de mi madre así de a poquito. Su mirada dulce nunca se ha borrado. A veces me siento perdido, con miedos y muchos espacios en blanco, en esta mente que alguna vez fue lúcida y que me devuelve mi vida por escasos momentos.
Dicen que fui un gran estilista, de los mejores y que muchas damas de sociedad pasaron por mis manos delicadas para ser embellecidas. No recuerdo nada de eso, pero la gente dice que así fue. No sé cómo llegué aquí a este instante en que todo eso, por lo que veo hoy en mí, ya quedó atrás.
From time to time some images used to come to my memory. Memories of some times in my life that I vaguely know how they were, but today they are nothing, nothing because just as they arrive, they get lost in the gaps of my battered mind.
I can only remember that I was born into a family of three brothers, I was the oldest. My mother was a sweet woman from what little I remember and she gave us a lot of love. They said I was her favorite, but I don't know that for sure today.
I only know that when I start to remember too much, gaps knock at the door of my worn-out mind and settle in so that I remember nothing else. Such is this horrific absence. Life in scraps, useless pieces that by themselves tell me nothing.
We lived in this same house where now, through the window, I lose myself among my delusions and bits of memories. I only remember my mother's face a little at a time. Her sweet look has never been erased. Sometimes I feel lost, with fears and many blanks, in this mind that was once lucid and that gives me back my life for a few moments.
They say I was a great stylist, one of the best and that many society ladies passed through my delicate hands to be beautified. I don't remember any of that, but people say I was. I don't know how I got here to this moment when all that, from what I see in me today, is already behind me.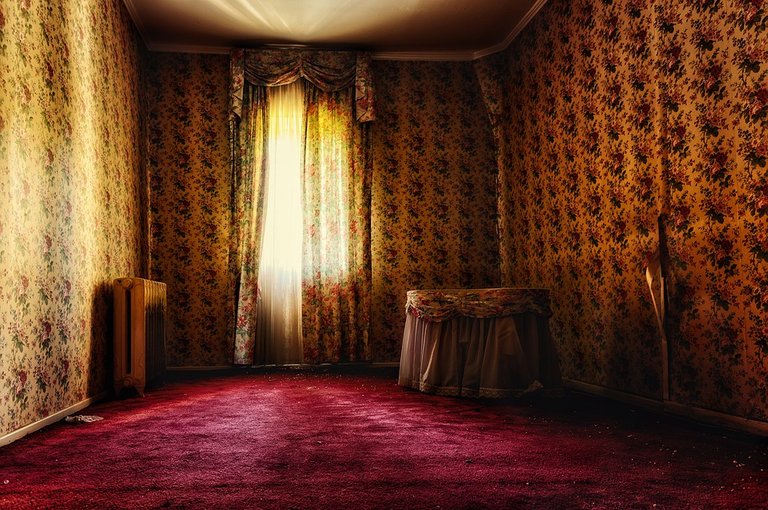 Fotografìa por Tama66 en Pixabay │ Photography from Tama66 in Pixabay

Vivo solo en esta casa, perdido en mis recuerdos. Cada día salgo a vagar por las calles sin rumbo fijo. Mucha gente dice que recorro toda la ciudad.
Vivo perdido en mis recuerdos ausentes, pero siempre regreso a la que es mi casa. Aquí, entre mi soledad y mis delirios, cada noche me traslado a aquel sitio y empiezo a gritar. Es una cárcel y allí estoy, dirigiendo la entrada de los que allí van a pagar sus culpas.
El insomnio es dueño de mis noches. Paso todas sus horas gritando y dirigiendo ese momento. A mi mente no llega nada más. Es de los pocos recuerdos que aún me quedan y pronto se van.
Llega el amanecer, quizás duermo un poco. Llegan los rayos del sol y me despierto. Ausente, perdido, dispuesto a vivir otro de esos días que son normales para mí. Tomo mi bolso y salgo a tocarle la puerta a Luz. Es mi hermana mayor, la que supuestamente cuida de mí.
Ella solo me da mi taza de café y me deja ir a vagar en mi travesía diaria. Sabe que voy a volver. Pues aún ausente en mis recuerdos, siempre recuerdo cómo debo a casa regresar.
I live alone in this house, lost in my memories. Every day I wander the streets aimlessly. Many people say that I wander all over the city.
I live lost in my absent memories, but I always return to what is my home. Here, between my loneliness and my delusions, every night I move to that place and start screaming. It is a prison and there I am, directing the entrance of those who go there to pay for their guilt.
Insomnia is the master of my nights. I spend all my hours screaming and directing that moment. Nothing else comes to my mind. It is one of the few memories that I still have and soon they are gone.
Dawn comes, maybe I sleep a little. The sun's rays arrive and I wake up. Absent, lost, ready to live another of those days that are normal for me. I grab my bag and go out to knock on Luz's door. It's my older sister, the one who supposedly takes care of me.
She just gives me my cup of coffee and lets me go wander on my daily journey. She knows I'm coming back. For even absent in my memories, I always remember how I must home to return.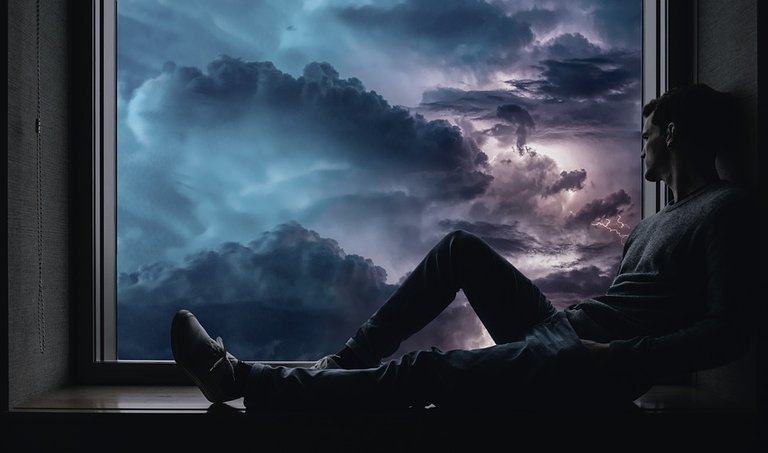 Fotografìa por geralt en Pixabay │ Photography from geralt in Pixabay

Este relato está inspirado en un vecino que en su vida pasada fue un gran estilista (peluquero). Mi madre me cuenta que así fue. Él fue diagnosticado como esquizofrénico y fue quizás dejado sin tratamiento. Hoy vive solo en la casa que dejó su madre al morir. Su hermana vive al lado y lo cuida de cierta forma en lo esencial.
Sin embargo, el Catire (así le llaman) sale todos los días a caminar por toda la ciudad. Aun cuando está perdido en sus recuerdos, siempre sabe cómo regresar a su casa. En las noches, tiene delirios con una cárcel y se le escucha gritar como si dirigiera la entrada de gente a la misma.
Hoy quise hacer este pequeño relato inspirado en él y evocando a todos aquellos que por causas de este tipo de enfermedades que no siendo tratadas adecuadamente, los condenan a vagar entre sus recuerdos ausentes y sus delirios presentes.
This story is inspired by a neighbor who in his past life was a great stylist (hairdresser). He was diagnosed as schizophrenic and was perhaps left untreated. Today he lives alone in the house his mother left behind when she died. His sister lives next door and takes care of him in some essential ways.
However, El Catire (as he is called) goes out every day to walk all over the city. Even when he is lost in his memories, he always knows how to return home. At night, he has delusions of prison and can be heard shouting as if he were directing the entrance of people into it.
Today I wanted to write this little story inspired by him and evoking all those who, due to this type of illnesses that are not properly treated, condemn them to wander between their absent memories and their present delusions.

Gracias por tomarse un tiempo para esta lectura
Thank you for taking the time for this reading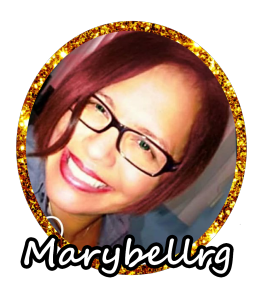 Gif creado y obsequiado por mi amiga @equipodelta │ Gif created and given to me by my friend @equipodelta.



Fuente en el blog de @thealliance │ Source on @thealliance's blog
Yo soy miembro de la familia @thealliance,
una verdadera familia en HIVE
I am a member of the @thealliance family,
a true family at HIVE