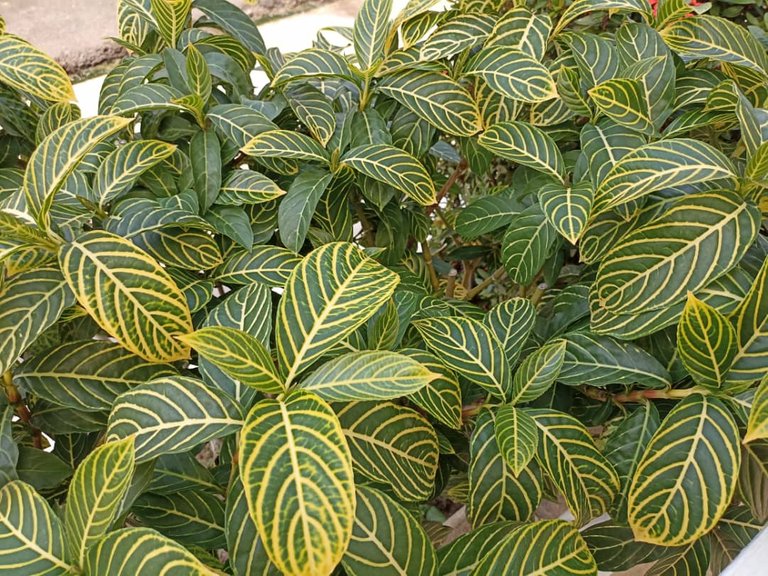 Nature always bears the colors of the spirit.
La naturaleza siempre lleva los colores del espíritu.
Ralph Waldo Emerson

It is always time to admire nature in each one of the expressions it gives us. Sometimes we believe that because we are in the city and live at a fast pace, there is no time to admire the life contained in that nature.
That same city that between cars, people, and hustle and bustle, gives us moments of color and tranquility. Moments materialized in flowers and colors, in oxygen and light. In the place we least expect, there, nature comes alive and gives us its presence.
On the occasion of accompanying my son for his second dose of the anti-Covid19 vaccine, at the health center where he was due, there was a series of plants and flowers that captured my attention and confirmed to me that life is precious in all its expressions.
I love to capture those moments through photography. I found some yellow flowers that caught my eye and I couldn't resist them. Even in the middle of the inclement sun, they offered me their luminous colors, which defied the high temperature of a scorching sun, imposing themselves to the eye and making the panorama more pleasant while waiting outside the center. These were very pretty and look like my friend @sacra97's capachos, but I'm not sure.
Siempre es tiempo de admirar la naturaleza en todas y cada una de las expresiones que nos regala. A veces creemos que por el hecho de estar en la ciudad y vivir aceleradamente, no hay tiempo para admirar la vida contenida en esa naturaleza.
Esa misma ciudad que entre carros, gente y bullicio, nos obsequia momentos de colorido y tranquilidad. Momentos materializados en flores y colores, en oxígeno y luz. En el lugar que menos esperamos, allí, la naturaleza cobra vida y nos regala su presencia.
En ocasión de acompañar a mi hijo a colocarse la segunda dosis de la vacuna antiCovid19, en el centro de salud dónde le tocaba, allí había una serie de plantas y flores, que capturaron mi atención y me confirman que la vida es preciosa en todas sus expresiones.
A mí me encanta capturar esos momentos a través de la fotografía. Encontré unas flores amarillas que me atraparon y a las que no me pude resistir. Aún en medio del inclemente sol, ellas me brindaban sus colores luminosos, quienes desafiando la temperatura tan alta de un sol achicharrante, se imponen a la vista y hacen el panorama más agradable en la espera fuera del centro. Estas eran muy lindas y se parecen a los capachos de mi amiga @sacra97, pero no estoy segura.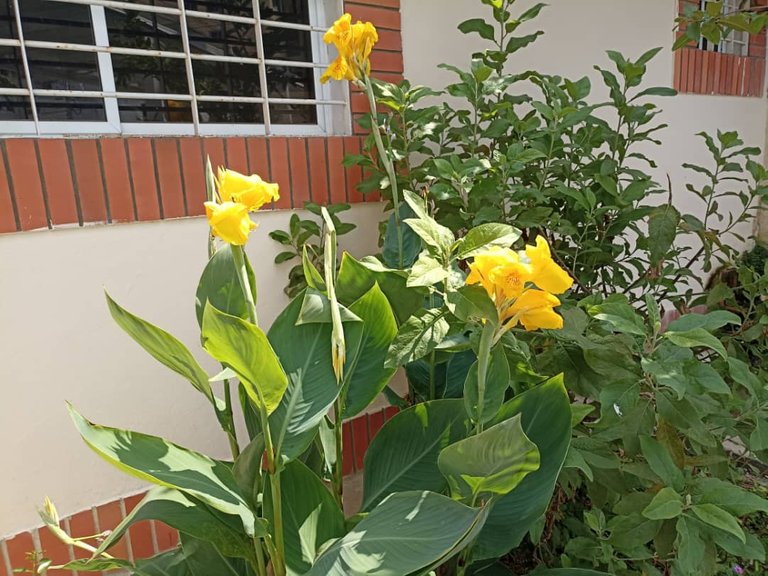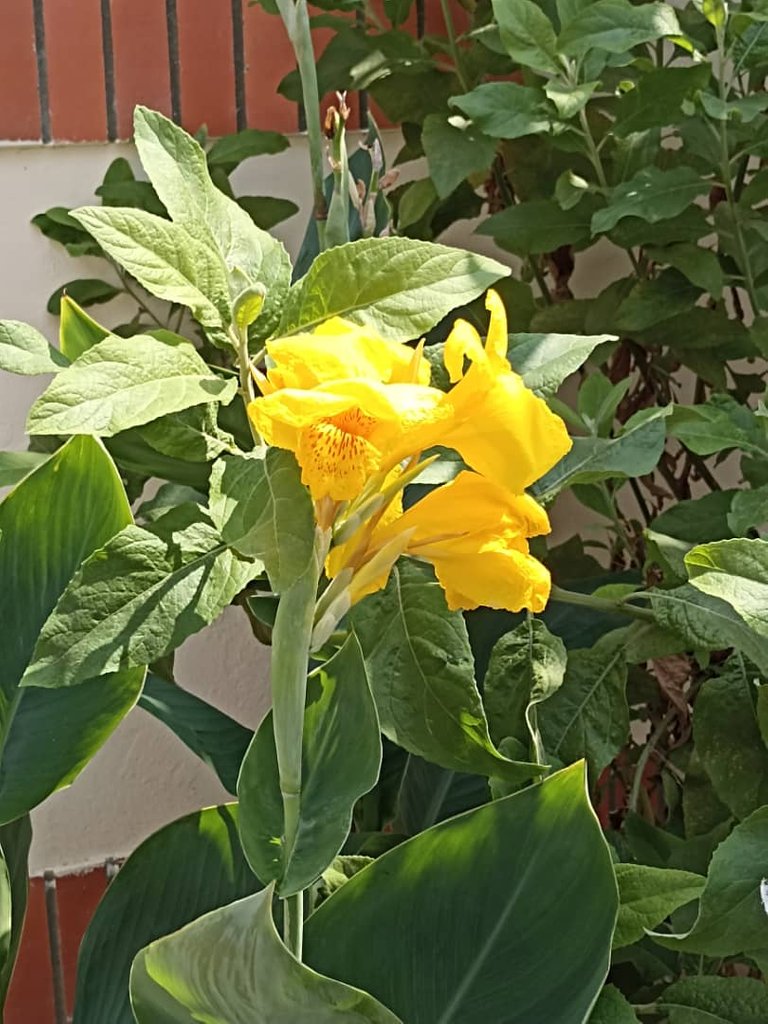 My son was still inside getting his fix and I was following along while on my cell phone, trying to snap them in a few pictures to post and show here on #hive. I'm a nature lover and since I write, everything has the word Publication printed on it.
Mi hijo seguía adentro poniéndose su dosis y yo seguía mientras con mi celular, tratando de tomarlas en unas fotografías para publicarlas y mostrarlas aquí en #hive. Soy amante de la naturaleza y desde que escribo, todo lleva impreso en sí, la palabra Publicación.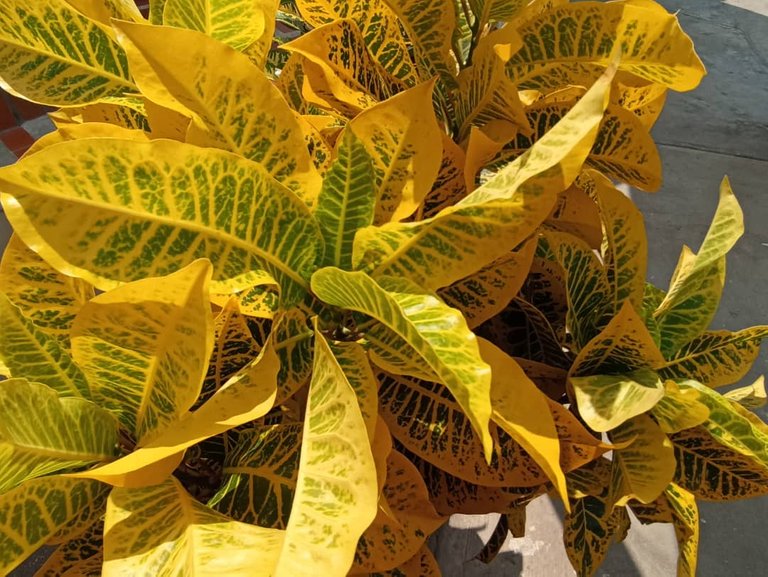 Another plant with intensely yellow leaves that were in the planter captured my attention. I will honestly tell you that I don't know the name of some of them, but the simple fact of enjoying their colors brightened my day and filled it with great and beautiful expectations.
The sun continued its scorching heat and I was out there waiting and while capturing nature and admiring it despite the intense and hot environment.
Another one with green leaves streaked with yellow, very beautiful, also came out to the lens of my camera. I continued to admire and enjoy.
The beautiful Ixora, the infallible in the gardens as an ornamental plant, was also there adorning the environment.
Otra planta de hojas intensamente amarillas que estaba en la jardinera, capturó ni atención. Honestamente les diré que no sé el nombre de algunas, pero el simple hecho de disfrutar sus colores, alegró mi día y lo llenó de grandes y bonitas expectativas.
El sol continuaba su achicharrante calor y yo afuera esperando y mientras capturando la naturaleza y admirándola a pesar del intenso y cálido ambiente.
Otra de hojas verdes rayadas de amarillo, muy hermosa, también le salió al paso al lente de mi cámara. Seguía admirando y disfrutando.
La bella Ixora, la infaltable en los jardines como planta de ornamento, también estaba allí adornando el ambiente.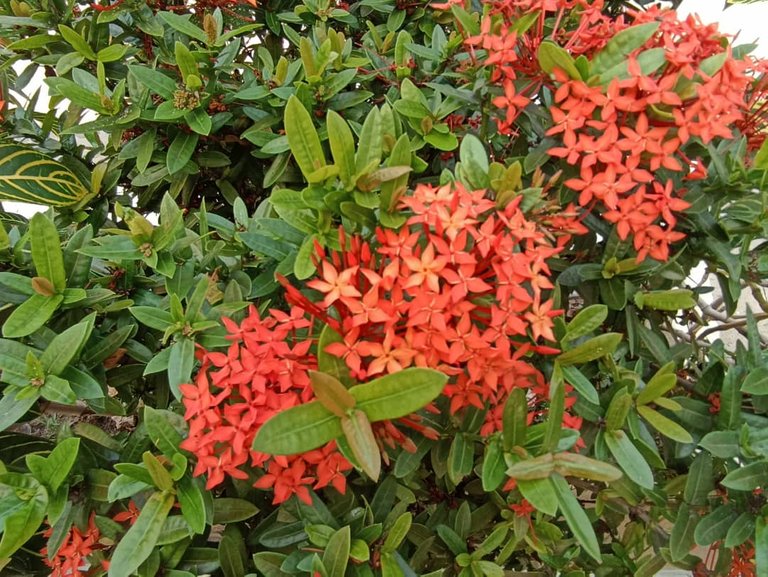 The sun was still scorching and inclement. My son came out of the vaccination successfully. My encounter with nature was over. The city, in its maelstrom, had given me a moment of peace.
Sometimes it is just a matter of knowing how to appreciate what is offered to us as a common thing, and turn it into an occasion for enjoyment. Nature will always have something to give us and delight our senses.
El sol seguía achicharrante e inclemente. Salió mi hijo de la vacunación con éxito. Terminaba mi encuentro con la naturaleza. La ciudad dentro de su vorágine, me había regalado un rato de sosiego.
A veces se trata tan solo de saber apreciar lo que nos es ofrecido como cosa común, y convertirlo en ocasión de disfrute. La naturaleza siempre tendrá algo para regalarnos y alegrar nuestros sentidos.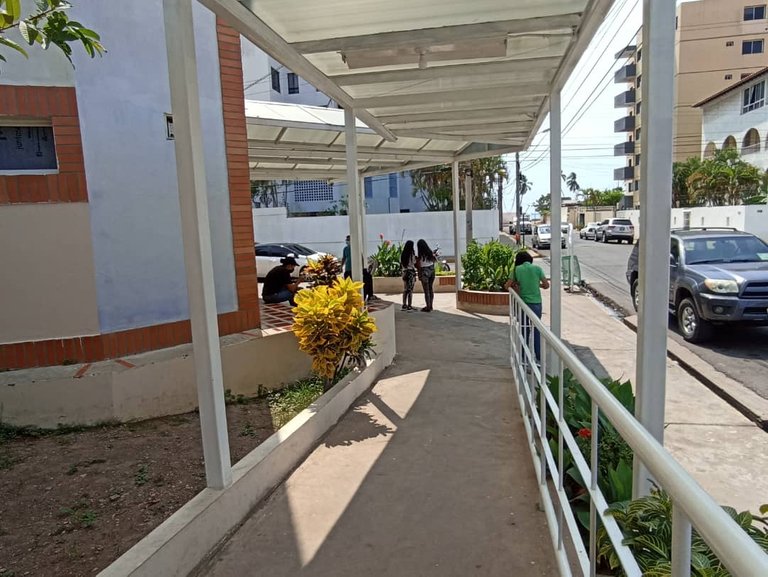 Let us take care of it to continue enjoying its wonders in a world that every day becomes a concrete jungle full of coldness. Let us know how to appreciate it, take care of it, and leave our future generations a better place to live.
Cuidémosla para así seguir disfrutando de sus maravillas en un mundo que cada día se convierte en una selva de cemento lleno de mucha frialdad. Sepamos apreciarlo, cuidarlo y dejar a nuestras futuras generaciones, un lugar mejor para vivir.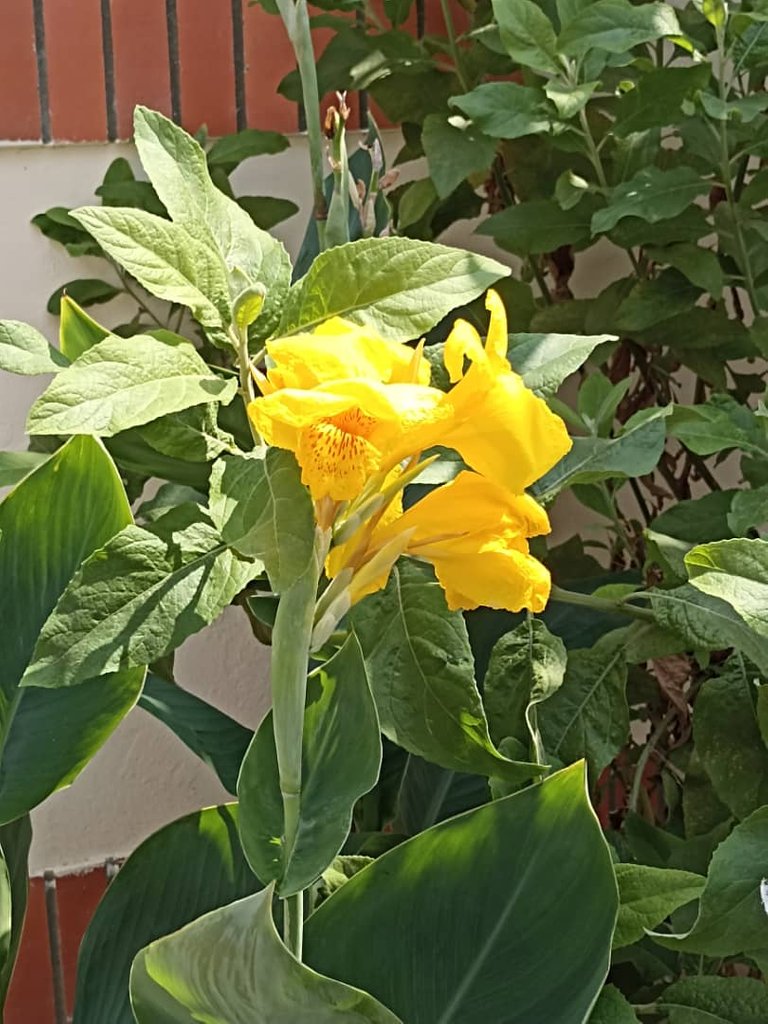 Thank you for taking the time for this reading
Gracias por tomarse un tiempo para esta lectura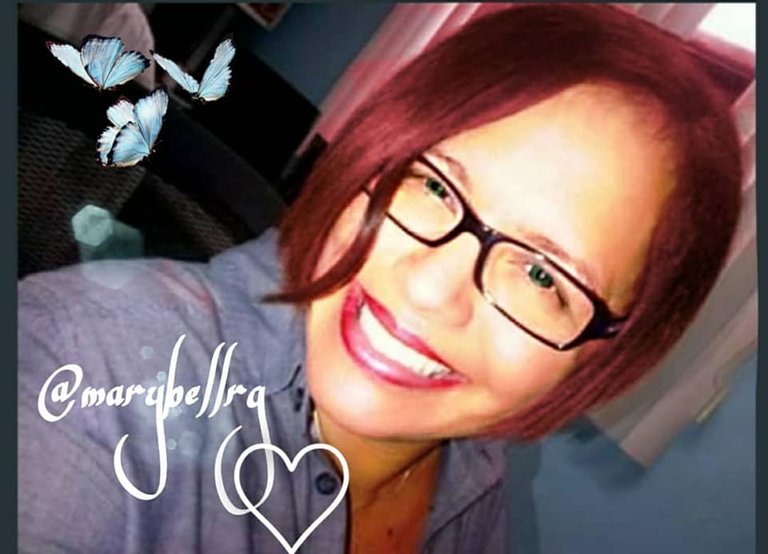 Photographs of my property. Taken with my Redmi Note 10S cell phone camera in Lecherias, Venezuela | Fotografías de mi propiedad. Tomadas con la cámara de mi teléfono celular Redmi Note 10S en Lecherias, Venezuela.


Gif created and given to me by my friend @equipodelta │ Gif creado y obsequiado por mi amiga @equipodelta.



Source on @thealliance's blog │ Fuente en el blog de @thealliance
Yo soy miembro de la familia @thealliance,
una verdadera familia en HIVE
I am a member of the @thealliance family,
a true family at HIVE