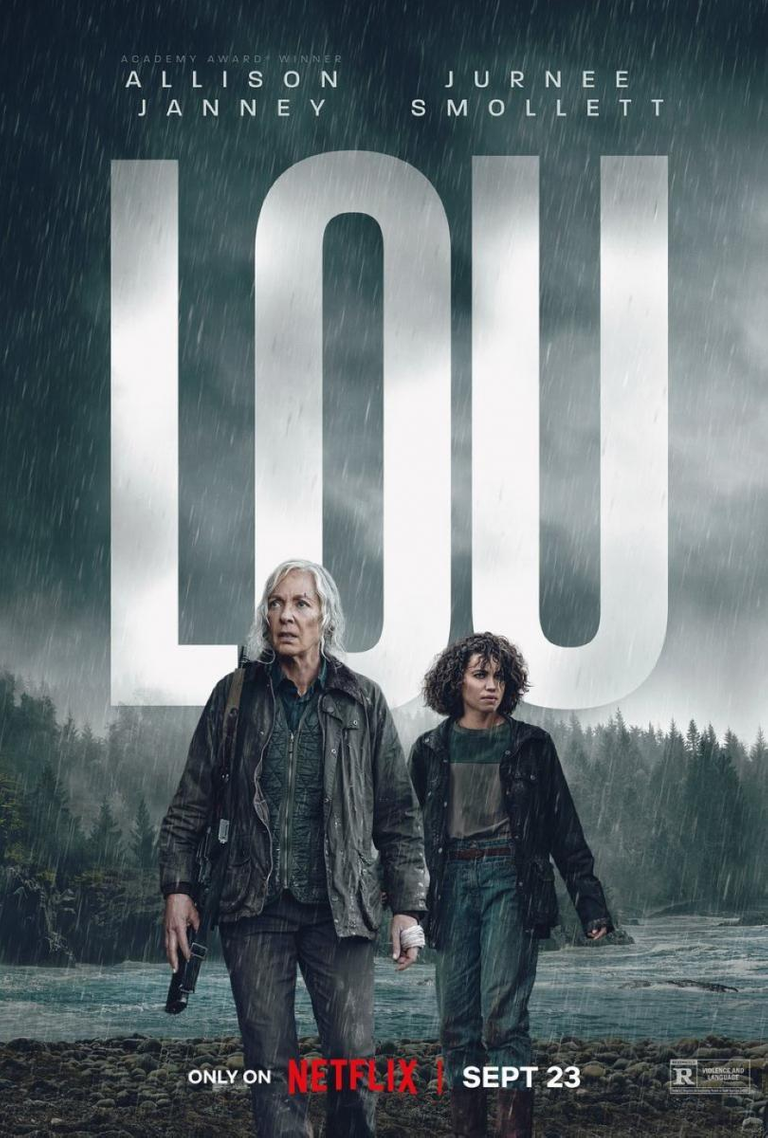 Source

Hello friends, welcome to my blog, a few days ago I saw this movie "LOU", because I love to see Allison Janney, an actress with a great career in TV and film, winner of an Oscar for best supporting actress, Emmys among other film and TV awards. The role that put her in the spotlight and made her recognized was in the series "The West Wing", where she played the press secretary of the president of the USA. I like to see her for her versatility of roles, how she moves from comedy to drama and this time she combines drama with action in this new Netflix movie. Directed by Anna Foerster, this film brings us a story full of surprises and twists where we will see Janney together with Jurnee Smollett, unite to fight together for what they love.
Hola amigos, bienvenidos a mi blog, hace pocos días vi esta película "LOU", porque me encanta ver actuar a Allison Janney, una actriz con una gran trayectoria en la TV y cine, ganadora de un Oscar como mejor actriz de reparto, Emmys entre otros premios del cine y TV. El papel que la puso en el tapete y la hizo reconocida fue en la serie "The West Wing", donde interpretaba a la secretaria de prensa del presidente de USA. Me gusta verla por su versatilidad de papeles, como pasa de la comedia al drama y esta vez combina el drama con la acción en esta nueva película de Netflix. Dirigida por Anna Foerster, esta cinta nos trae una historia llena de sorpresas y giros en donde veremos a Janney junto a Jurnee Smollett, unirse para luchar juntas por lo que aman.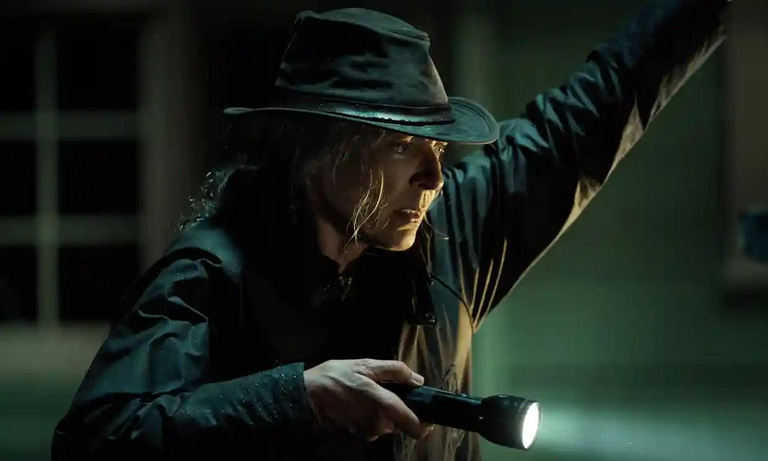 Source

Obviously, you can read at your leisure because I will not make spoilers in my post, I will only tell you about my impressions of the film and what I found when I saw it. So to start I must say that Janney's transformation, in this role, impressed me because I come from watching her in the series "Mom", where her black humor and craziness made me laugh, in this role we see a lonely, almost hermit and bitter woman who leads a routine and boring life, her only interaction is with her neighbor to whom she rents her house and it is minimal. At first glance we see that Lou doesn't care about people and only lives for herself. Everything takes a turn for her when an unexpected event makes her react.
Obviamente, puedes leer con tranquilidad porque no haré spoiler en mí post, solo les hablaré de mis impresiones con respecto a la película y lo que me ha parecido al verla. Así que para empezar debo decir que la transformación de Janney, es este papel, me impresiono porque vengo de verla de la serie "Mom", es donde su humor negro y locuras me hacían reír, en este papel vemos a una mujer solitaria, casi ermitaña y amargada que lleva una vida rutinaria y aburrida, su única interacción es con su vecina a quien le alquila su casa y es mínima. A primeras vistas vemos que Lou, no le importa las personas y solo vive para ella. Todo da un giro para ella cuando inesperadamente un acontecimiento la hace reaccionar.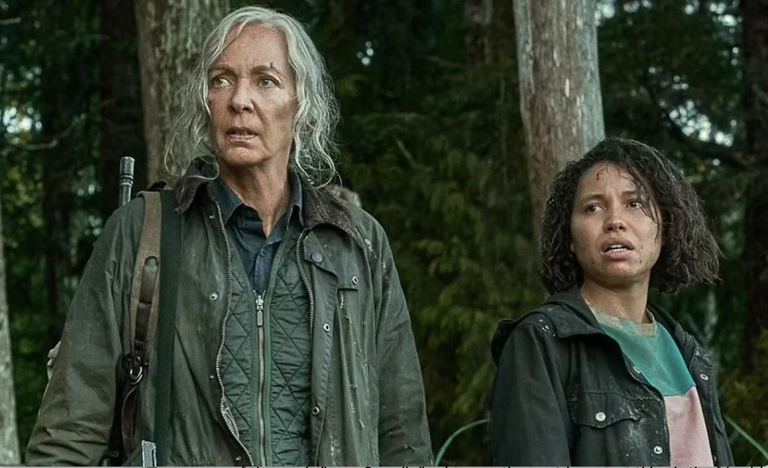 Source

When her neighbor, Hanna (Jurnee), asks for her help, a series of events begins that will test both women and bring the past back to Lou. The film has a good pace and everything flows fast, it has good action scenes without being spectacular, something I liked because it makes it believable for the character. While things are happening there are flashbacks that place us in the past to understand a little of what is happening and why everything is happening. Here I think the script lacked more depth because the story was left with questions about what happened in Lou's past. The same happens with Hanna, I think that aspects of her past were left with questions and that with a little more depth the story would have been better.
Cuando su vecina, Hanna (Jurnee), le pide ayuda, comienza una serie de acontecimientos que podrán a prueba a ambas mujeres y traerá el pasado a Lou, devuelta. La cinta tiene buen ritmo y todo fluye rápido, tiene escenas de acción buenas sin ser espectaculares, algo que me gusto porque lo hace creíble para el personaje. Mientras van pasando las cosas hay flashback que nos ubica en el pasado para entender un poco lo que está pasando y el por qué de todo. Acá creo que le falto al guion profundizar más porque la historia quedo con interrogantes en lo que paso en el pasado de Lou. Con Hanna sucede igual, considero que quedaron aspectos de su pasado con interrogantes y que con un poco más de profundidad la historia hubieses sido mejor.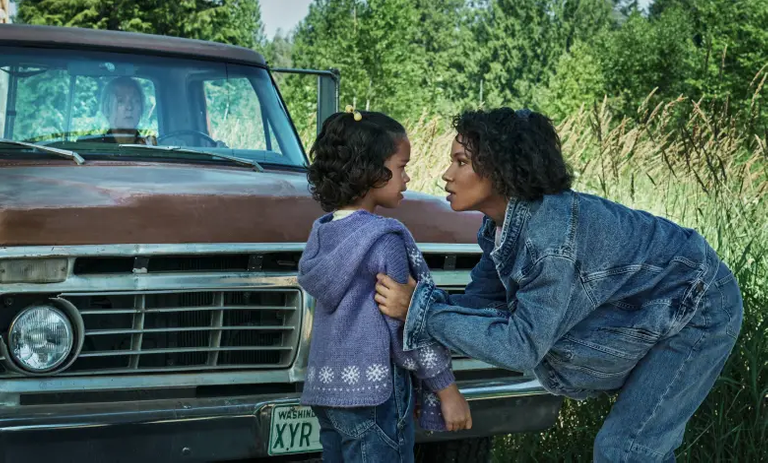 Source

The negative aspects for me is that the main characters did not tell their whole story that led them to be in this dilemma, however the twists and surprises throughout the film are interesting and keep the viewer attentive. That said, for me the film is entertaining, has good scenes, interesting plot twists and has a good ending, leaving open the possibility of a sequel. I liked it, although it's not a film I would watch more than once, for me it's a 7/10.
Los aspectos negativos para mí es que los personajes principales no contaron toda su historia que los llevo a estar en ese dilema, a pesar de ello los giros y sorpresas a lo largo de la cinta son interesantes y mantienen al espectador atento. Dicho esto, para mí la cinta es entretenida, tiene buenas escenas, giros argumentativos interesantes y tiene un buen final, dejando abierta la posibilidad de una secuela. Me gusto, aunque no es una cinta que vería más de una vez, para mí en un 7/10.

Official Trailer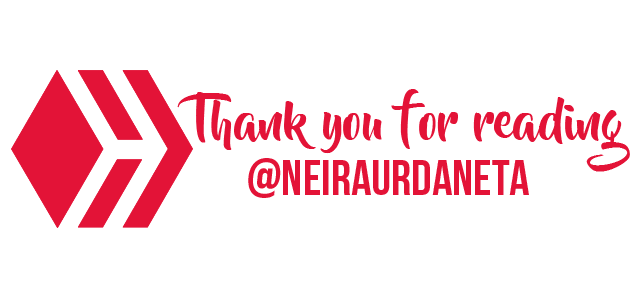 Translated with www.DeepL.com/Translator
Page separator was made by me with the Canva application