Saludos estimados amigos! Hoy quisiera comentarles con respecto a una situación que lamentablemente muchos hemos pasado en los últimos meses con respecto a la pandemia, y otros con respecto a otros momentos, y estoy hablando de algo que dábamos por sentado muchos de nosotros hace algunos años, los seguros.
Greetings dear friends! Today I would like to comment to you regarding a situation that unfortunately many of us have gone through in the last few months with respect to the pandemic, and others with respect to other times, and I am talking about something that many of us took for granted some years ago, insurance.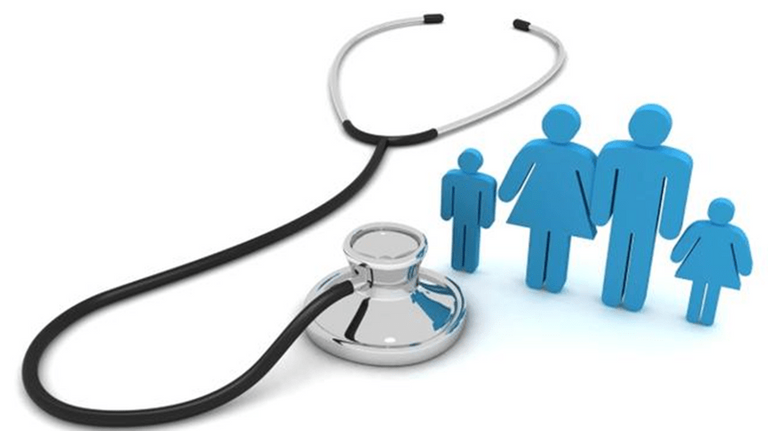 FUENTE/SOURCE
En Venezuela la mayorías de los empleados de organizaciones tan públicas como privadas contaban con algún tipo de plan de seguros, que muchas veces incluían HCM (Hospitalización, consultas médicas y medicinas) además de servicios funerarios, lo que le proporcionaba una sensación de estabilidad al trabajador y sus familiares.
In Venezuela most of the employees of both public and private organizations had some kind of insurance plan, which many times included HCM (Hospitalization, medical consultations and medicines) as well as funeral services, which provided a sense of stability to the worker and their families.
En aquellos días recuerdo que muchos pacientes eran recluidos en las clínicas privadas hasta sin una real necesidad (no porque no tuviesen enfermos pero su tratamiento se podía hacer en casa), solo porque contaban con el seguro de una empresa reconocida.
In those days I remember that many patients were confined in private clinics even without a real need (not because they were not sick but their treatment could be done at home), just because they had the insurance of a recognized company.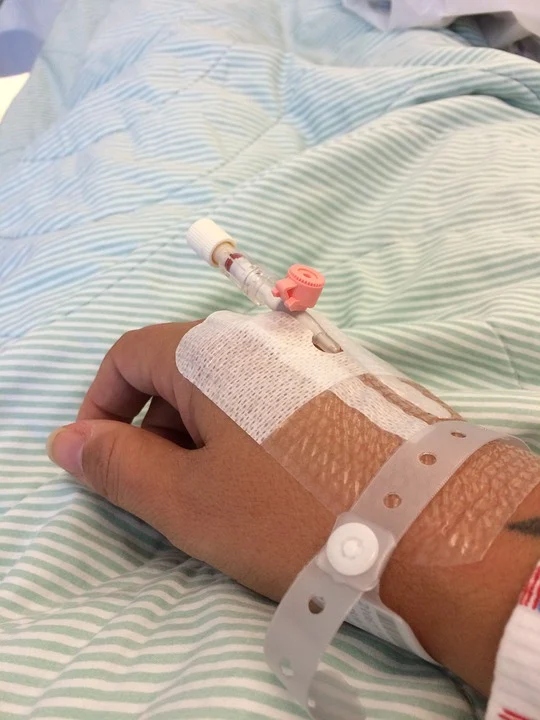 FUENTE/SOURCE
Con el deterioro del salario, el mismo se hizo insuficiente para poder costear los planes de seguro más simples, por parte de las organizaciones e incluso si las personas quisiesen tener uno en particular, lo cual incluso llevó a muchas de estas empresas a la quiebra.
With the deterioration of the salary, it became insufficient to be able to afford the simplest insurance plans, by the organizations and even if people wanted to have one in particular, which even led many of these companies to bankruptcy.

MI EXPERIENCIA/MY EXPERIENCE
En lo particular por mi trabajo en sector de la educación superior, los últimos años no existe seguro de alguno de los mencionados en los párrafos anteriores, esto ha repercutido en cambio de muchas costumbres, en lo particular me he cuidado de no realizar actividades deportivas que pudiesen tener el riesgo de una lesión porque si la llegase a tener como costearía a una clínica e incluso los insumos que piden en el hospital.
In particular for my work in the higher education sector, in recent years there is no insurance of any of those mentioned in the preceding paragraphs, this has led to a change in many habits, in particular I have been careful not to engage in sports activities that could have the risk of injury because if I were to have it as I would cost a clinic and even the supplies they ask for in the hospital.
Esto se extiende a mi hija a quien he sobreprotegido en algunas ocasiones, por el temor de tener que pasar por una situación complicada se salud.
This extends to my daughter who I have overprotected on some occasions, for fear of having to go through a complicated health situation.
Esto se hace evidente a diario, cuando vemos que muchas personas han recurrido a la solicitud de donaciones por medio de plataformas como gofoundme, lo cual produce nervios, a cualquiera.
This is evident on a daily basis, when we see that many people have resorted to requesting donations through platforms such as gofoundme, which makes anyone nervous.
Esto genera ansiedad, y más cuando nadie es excepto a un percance el cualquier momento.
This generates anxiety, and more so when no one is spared a mishap at any time.
Hace unos meses atrás tratando de reparar un electrodoméstico de mi casa, tuve un corte en el dedo de una mano, que ameritaba puntos de sutura, resulta que cuando pregunte por algún servicio o alternativa no me dieron ninguna, entre algunos familiares, pude obtener unos implementos que permitieron sanar el dedo sin la sutura, pero el proceso de recuperación y sanar fue de varias semanas de cuidado de una herida abierta, que pudo resolverse mucho más fácil (no quise utilizar un servicio público, porque había un pico en los casos de COVID-19 por temor a un contagio que complicara todo).
A few months ago trying to repair an appliance in my house, I had a cut on the finger of one hand, which required stitches, it turns out that when I asked for any service or alternative they did not give me any, among some relatives, I could get some implements that allowed to heal the finger without sutures, but the recovery process and healing was several weeks of care of an open wound, which could be resolved much easier (I did not want to use a public service, because there was a peak in cases of COVID-19 for fear of a contagion that would complicate everything).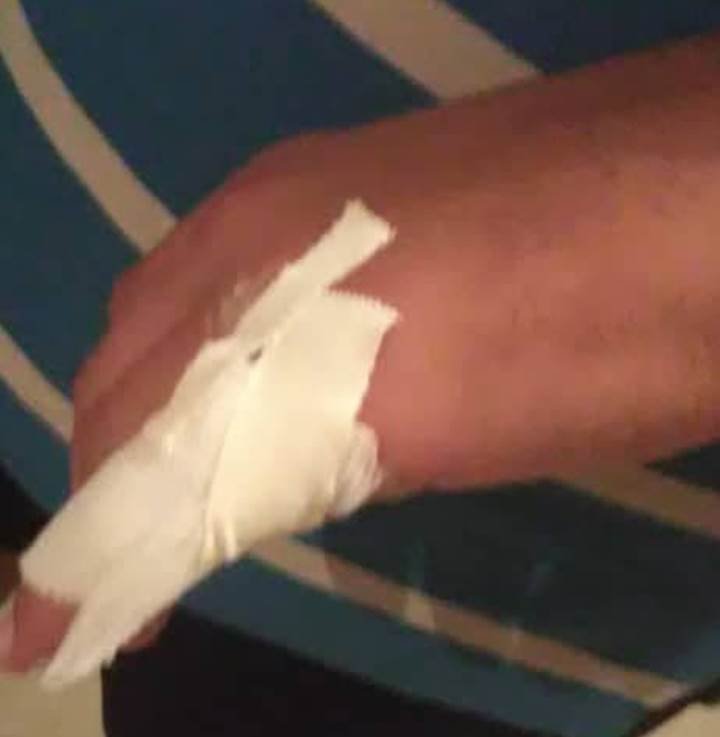 TOMADA CON MI CELULAR ALCATEL1
Y hablando de los servicios públicos, un familiar tuvo que ser recluido en un hospital de la zona, lo que implico realizar las guardias, correspondientes, pero por su ubicación dentro del hospital no se podía estar con el, así que las noches de vigilia y estar pendiente se realizaron en las afueras del recinto médico, lo que generaba un cansancio casi insoportable de los que estuvimos pendientes, porque no habían espacios medianamente adecuados o confortables para los familiares de los pacientes, esto sin contar los gastos en suministros médicos que se debieron realizar, por lo que el servicio médico no es tan gratuito.
And speaking of public services, a family member had to be confined in a hospital in the area, which implied to perform the corresponding guards, but because of its location within the hospital could not be with him, so the nights of vigil and be vigilant were performed outside the medical compound, This generated an almost unbearable fatigue for those of us who were on watch, because there were no moderately adequate or comfortable spaces for the relatives of the patients, not to mention the expenses in medical supplies that had to be made, so the medical service is not so free.
LA ESPERA /THE WAITH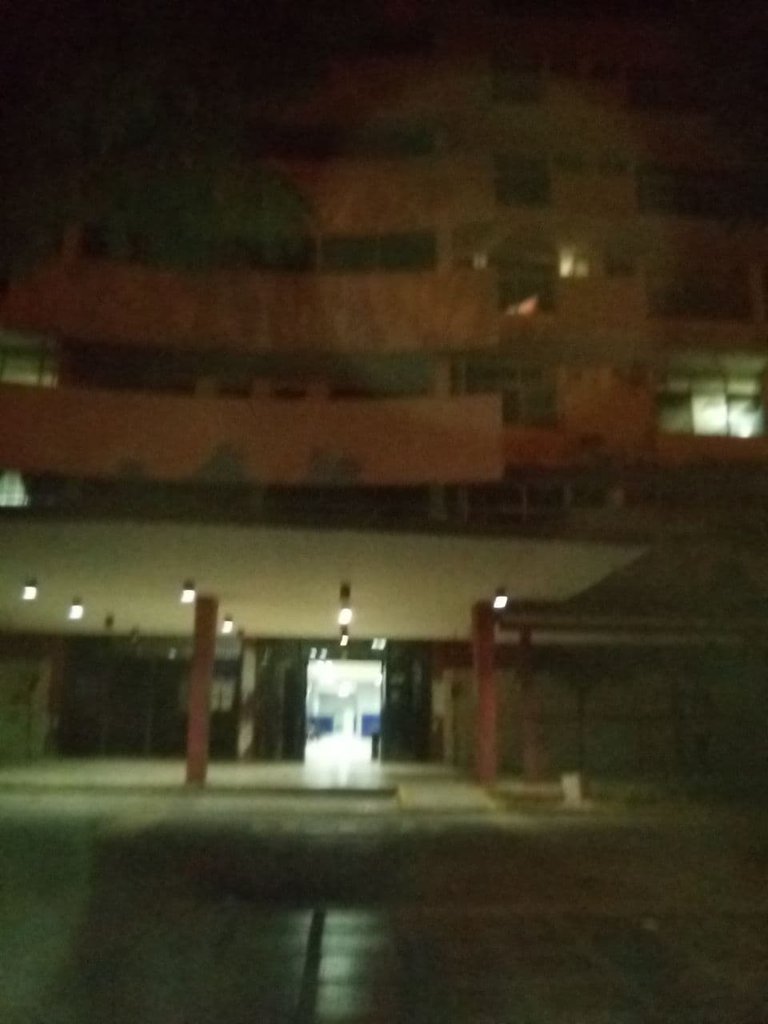 TOMADA CON MI CELULAR ALCATEL1
Dentro de todo pude ver como muchas personas movidos casi exclusivamente por su vocación, siguen trabajando para salvar las vidas del prójimo.
In spite of everything, I could see how many people, moved almost exclusively by their vocation, continue working to save the lives of others.
Lo último que me sucedió al respecto ha sido una afección respiratoria que em médico atribuyó a una reacción de la vacuna (a mi criterio estas vacunas experimentales ayudan al control de la enfermedad pero no eliminan el riesgo de contagio por completo como muchos creen) ya hace unas semanas que lo tengo y el tratamiento ha sido enteramente en mi hogar, ya gracias a dios me encuentro bien, pero por unos momentos pensé en caer en la situación de tener que acudir a un centro de salud.
The last thing that happened to me in this regard has been a respiratory condition that my doctor attributed to a reaction of the vaccine (in my opinion these experimental vaccines help to control the disease but do not eliminate the risk of contagion completely as many believe) I have had it for a few weeks now and the treatment has been entirely at home, and thank God I feel fine, but for a few moments I thought about having to go to a health center.
Sin embargo por mucho empeño no pueden salvar a todos, los go foundme tampoco son suficientes, y las clínicas privadas, cobran por servicios precios que parecen astronómicos, hasta que uno analiza que un servicio profesional de ese calibre no puede cobrarse al mismo precio que una hamburguesa o postre, que parecen ser un tabulador que muchos en su ignorancia exponen para decir que las cosas están bien y para comparar el costo de la vida.
However, no matter how hard they try they cannot save everyone, the go foundme are not enough either, and the private clinics charge prices for services that seem astronomical, until one analyzes that a professional service of that caliber cannot be charged at the same price as a hamburger or dessert, which seem to be a tabulator that many in their ignorance expose to say that things are fine and to compare the cost of living.
Gracias a dios no he tenido graves consecuencias en lo personal con respecto a esto (esto en comparación con muchas tragedias familiares que ha generado el COVID-19) pero el vivir sin la seguridad de mi salud y la de los míos es una condición que no es muya agradable y genera una situación es estrés que no es fácil de manejar.
Thank God I have not had serious personal consequences with respect to this (this in comparison with many family tragedies that COVID-19 has generated) but living without the security of my health and that of my loved ones is a condition that is not very pleasant and generates a stressful situation that is not easy to handle.
GRACIAS POR LEER/THANKS FOR READING!!

Translated with www.DeepL.com/Translator (free version)