"My husband said he needed more space. So I locked him outside." 😀
Ever happened to you? I guess not but I am sure you came this close to it happening a few times. This Blue-tailed bee-eater husband almost got kicked out of his relationship once... Here is the story....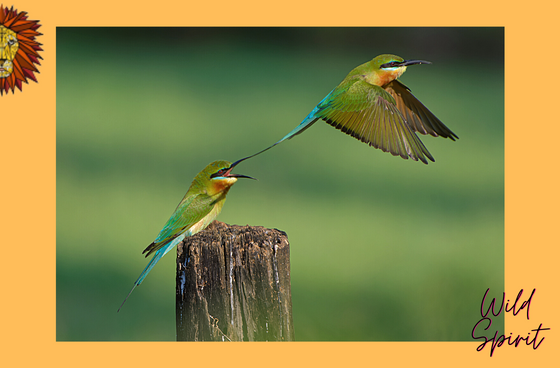 Just leave me alone - she screamed!
My own click
Last winter, I went to my regular meadow, looking for some nice action clicks of blue-tailed bee-eaters hunting. Instead of seeing hunting, I got to see this family soap opera!
The lady bee-eater seemed to be sitting alone - in a huff. The husband was probably out frolicking with friends and she was obviously upset about being left all alone...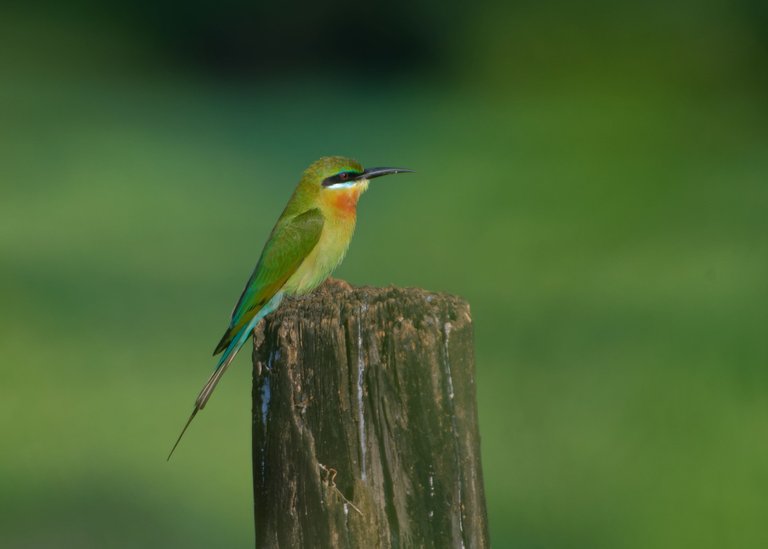 I am sure he is out drinking with buddies- said she
My own click
It is always a puzzle to me - the 'right' amount of presence required with our wives I mean. If we go golfing and disappear for the whole weekend, it is WRONG but if we stay at home and try to spend time with the good lady then also it is WRONG. "Get out of my hair", "Let me do my work", "Don't you have something else to do?" are just some of the responses we get to hear. How can a poor husband EVER be right?😀
Anyway - after a while, during which the lady bee-eater got increasingly annoyed, the male bee-eater slinked in and sat next to her Acting as if nothing had happened!
She ignored him completely for some frosty moments.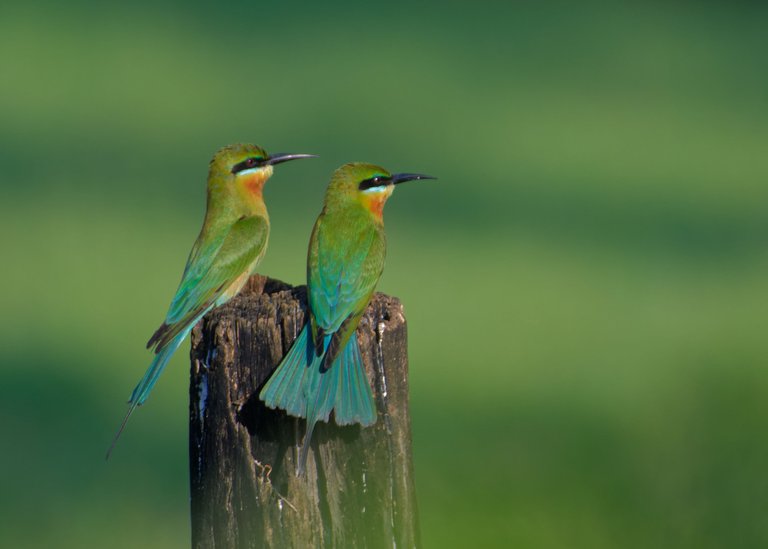 The frosty silence
My own click
The poor male took her silence to be a sign of "All is well". A big mistake!
As he attempted to turn towards her and chat her up, she exploded in a series of 'expletives' which would have even made a seasoned rowdy sailor blush! the poor male did not know what hit him. All he could register was it was best to 'teleport' himself away from his better-half - perhaps to some distant galaxy. He took off. All this happened in such a blitz that I could not even click and clicked the poor husband taking off - the good lady still screaming at him and swearing like a painted lady does when her customer refuses to pay her enough after the act!😀
This 'action' pic, therefore is my favorite as it speaks volumes about the couple's fight and is my entry for #SMAP 87. Here is the photo in it's full original form..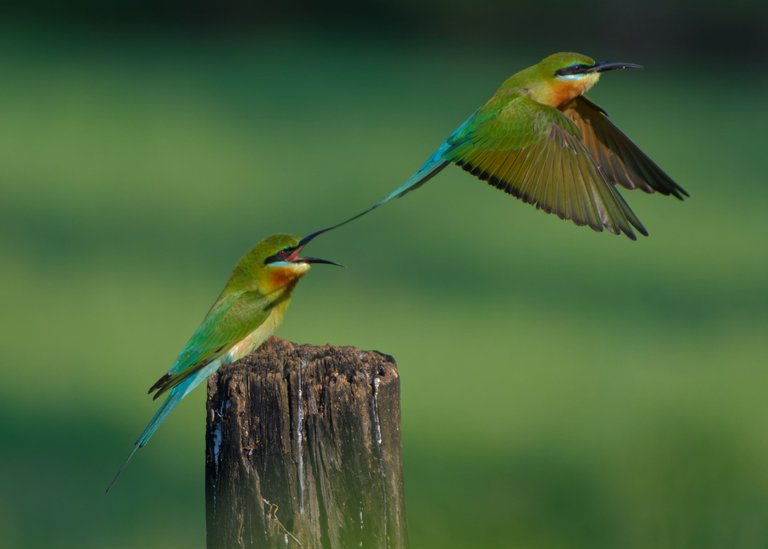 Couple fight and flight action 😀 - My entry for #SMAP 87

Hope you enjoyed seeing the pics. If they inspire you to spend time with the good lady and especially if you figure out the magic formula for the 'correct amount of time to be spent with wife', do comment and let me know. I am sure we can patent it and sell it via HIVE platform to become billionaires!😀😁
A big thank you for support
Thanks to c/hive-106444 (Feathered friends community) for providing this wonderful opportunity to present my experience and photographs. Thanks to @barbara-orenya and @melinda010100 for all the support and encouragement to this community. Special thanks to @nelinoeva also for starting the Species hunt initiative. My posts are not exactly in that format but have all the necessary info and Good original Photos. Further guidance will be very much welcome.
Thanks to HIVE for this wonderful platform. Thanks also to @adalger and @dna.org for encouraging me by recognizing some of my posts as worthy of Densifying nature project.
Further, thanks to Amazing nature community for welcoming me and showing me their love on some of my posts.
---
Note: All images and collages in this blog are created by me, based on photos clicked by me personally and/or free vector images from Pixabay. Any other sources, if used, are indicated as image credits below the picture.
Quotes used, if not credited, are either from unknown authors or are proverbial old sayings.
---