Every man, woman, and child on earth held their breath in anticipation.
Speeding across the faux grass of the arena, #69 seemed to have clear possession of the ball. Any moment now, he would take his shot— and it would determine the fate of the entire world.
SPORTSBALL!!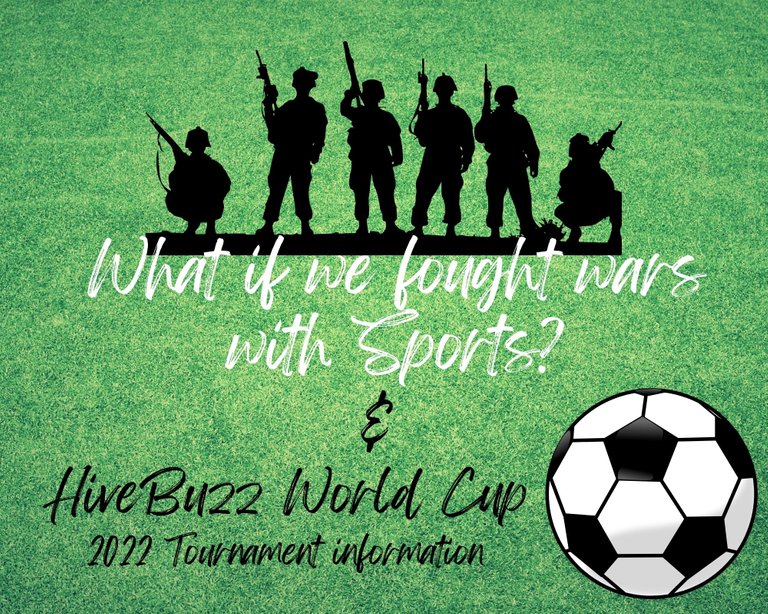 Created on Canva
Long ago, less evolved humans used to kill each other when they didn't get along- crazy, right? Sometimes a big ole mess of them would get together, just to kill each other! It was bizarre and disgusting, they called it war.
Well, one day a brilliant chap said "Hey, I don't really get anything cool from these wars, but my neighbor's house was blown up. Don't you suppose they need our participation for this to keep happening? It's quite shite." and he was right.
He wasn't the first to think this, or even to say it out loud, but something was different on this fateful day. An elderly man who had been passing by, stopped in his tracks to add to the conversation.
"Bloody hell, I'm a veteran, and had a mind to call you ungrateful." he began, shaking his head slowly. "I want to tell you that I fought wars for your freedoms, but I'm not sure the government cares much for them anymore." He swipes the cap from his head.
A mother who was also out for an afternoon walk, stumbled on this talk. "Yeah, they say caring for the children is important- well, why don't they do it then?" she huffs, looking down at the young one she pushes in a brighly colored stroller. "We don't need another missile carrier, we need programs for
people!
" she said, as the men nodded along.
The big blue eyes of the wee one in the stroller shined with wonder, she was only 12 months old, but a complex word resounded in her head. "Unity!" she said, it was her first word.

These ideas suddenly took form in a meaningful way,
people had dealt with enough.
The rest is history!
Now, mind you, people are people. Even those who had most eagerly preached the merits of the abolishment of war, ended up feeling there needed to be an equivalent.
And so it came to be that war wasn't so much done away with, but redefined. It sort of happened on accident. Two countries, whose borders have changed a dozen times since, were struggling to reach an equitable agreement. The exchanges between their ambassadors were getting heated.
In the passion of the moment, old habits were almost brought back to life, when something remarkable happened. "You want me to trust your people to properly maintain our joint investment? Your men couldn't competently strategize their way through a soccer game!" one said.
"Ha! your men would tremble in fear of the tactics my men would deploy!" His opponent laughed in his face. "We can sports better than anyone else can sports, and I'll prove it!" He continued, "Why don't we settle this debate on the field?" his eyes were steel.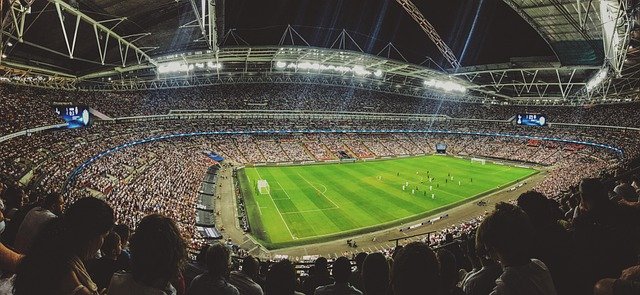 Photo by Pexels
That was the beginning of a new way of doing things. For generations now, children have grown up never knowing of war, unless it comes from a story. Today, around the globe, people from all walks of life tune in for the most epic of games yet.
The final game of World War Cup
Two countries had fought their way through hundreds of matches, the tournament spanning almost five years. This was the final battle, the one that would address a global concern once and for all.
Did it matter to be kind?
You see, the strength of one country in particular had grown since humans had chilled out. This country was called Snooktopia, and there were only 3 rules there:
1.
If you break the law, you will be publicly caned.
2.
On your third offense, you will be booted from the country.
3.
You must make someone smile every day.
Don't ask me why those were the rules, but they seemed to work pretty well.
It turns out that when a nation develops a long-standing culture of kindness and good, people had a pretty great quality of life. They started to think of things as "us" instead of me vs. you.
On the reverse side, nations had formed simply from the discontent of being booted out of Snooktopia. Some of them said that enforced kindness was fascism, that it was their right to be jerks if they wanted to. They LOVED crime!
The strongest nation united under this attitude was called Bellend, and they had some wicked strong hated for Snooktopia. It had drawn them all the way to the finals, where they faced off against their enemy in a fierce battle.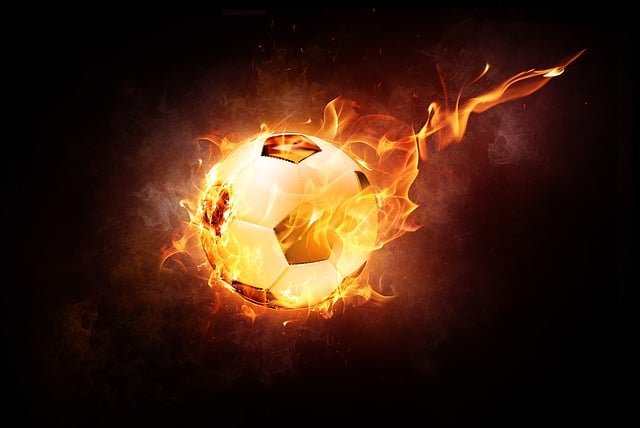 Photo by 0fjd125gk87
The Snookians had sported with great skill, they kicked the ball, and it did things that people found favorable. It had seemed they had achieved victory by the middle of the game, when things took a turn for the worst. One goal after another was sunk into the net of the Snooktopia team.
There were only 40 seconds left, if the Bellends scored, they would take the cup! Number 69 streaked across the field, sporting so good that it seemed no one could stop him! His foot work was cool, he was a sportster!! "Not on my watch!" a voice rang out.
It was Spunky McCoolguy! The all-star of the Snookian team was suddenly all up in 69's grill. He tried to do tactical things that sport guys do, but it seemed #69 had super good feet. That didn't discourage him though, he came from a family of sportsball soldiers, and he'd be damned if he let the validity of kindness slip through his toes!
He summoned the wisdom of his countries founder, "Zombies are afraid of beans." he nodded. He didn't know what a zombie was, but he was about to make bean salad out of this joker! With all the team spirit he could muster, he fought for his people with a kick of fantastic proportions!
McCoolguy had the ball! He ran with it staying between his feet quite well, winning ground back for his team! He was almost to the goal of the Bellends, when a foe attempted to intercept him. It was #2, the meanest of the mean! McCoolguy had to think fast.
"You look really nice today, that haircut suits you!" Spunky shouted out, utilizing his greatest weapon. It was wildly successful, #2 faltered in his onslaught, a smile consuming his face. "Shucks, thanks McCoolguy!" he said, before realizing the ball was flying towards the goal! It was over!
As far as what came next, that's a whole other story... We are left with important wisdom, however.
The lesson? Make someone smile today, it can't hurt you,
and it might save the flippin planet!

Can you imagine? I was trying to think of a way to talk about
HiveBuzz's
World Cup contest, but I don't really know much about sports. The Kitty Girl generously offered me a fun prompt: What if instead of war, we settled differences with sports?
This tied into some fun things about Snook I learned, that also inspired me to write. I used her country model with her permission. Don't tag her about it, or she will kill me. Okay thanks!
So why did I make this post here if I don't know about sports?
Because it is a great community initiative! The link above explains this in detail, but essentially you just follow these steps to play along! Send 1 Hive to the pool. > Check HiveBuzz's feed for each match. > vote on ONE team BEFORE the match starts.
Even a broken clock is right twice a day, so I figure, what's to lose! I'll take a shot at it... and I have now read more about sports than ever before 😂
What to help sweeten the pot? Make a post in World cup 2022, and set the pool as a beneficiary (as detailed in the link above)! OCD will visit to help your contribution count- how cool is that?