Afternoon everyone…..
So is this the beginning of one more bull run this year????? Or is this just another tease?
I know Bitcoin touched 52K recently, but was smashed back down almost immediately. It's been slowly gaining some steam. If it can hold over 50K for several days we might see a breakout. What do you think?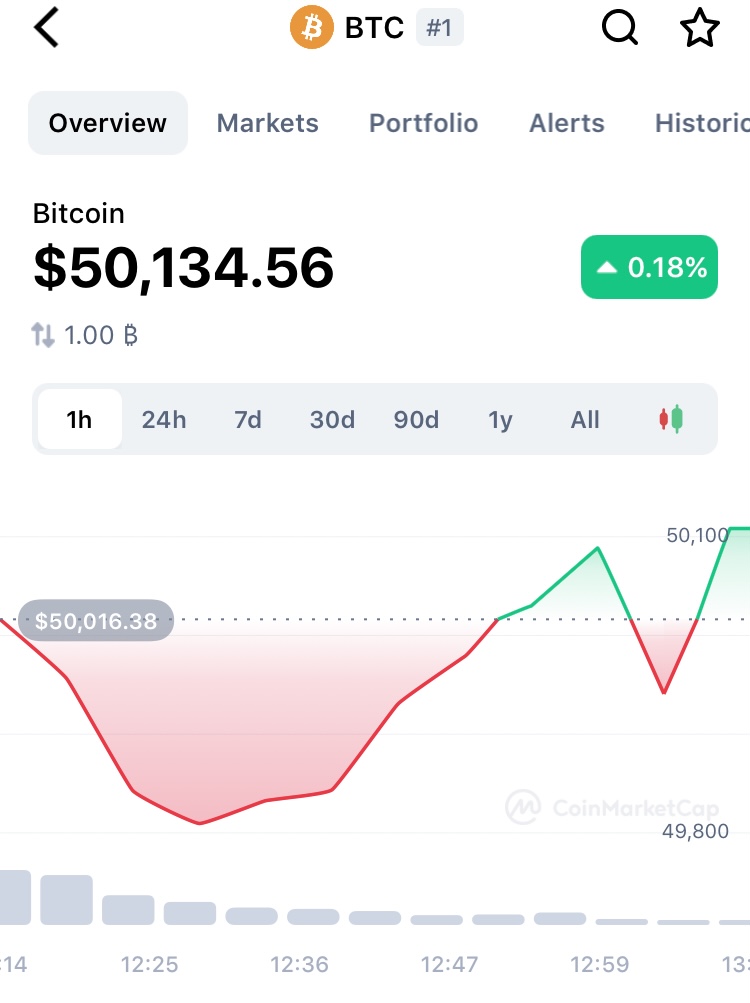 Since 95% of the alt coins fluctuate to the price of Bitcoin, this would be good for all of us on Hive.
I'm kinda hoping for a nice run like we had in May this year. That would be fantastic.
I guess we'll just have to wait and see.
On a different note. Here is a nice little piece of gold for your viewing pleasure. It's a 1/10 oz. proof gold kookaburra coin.