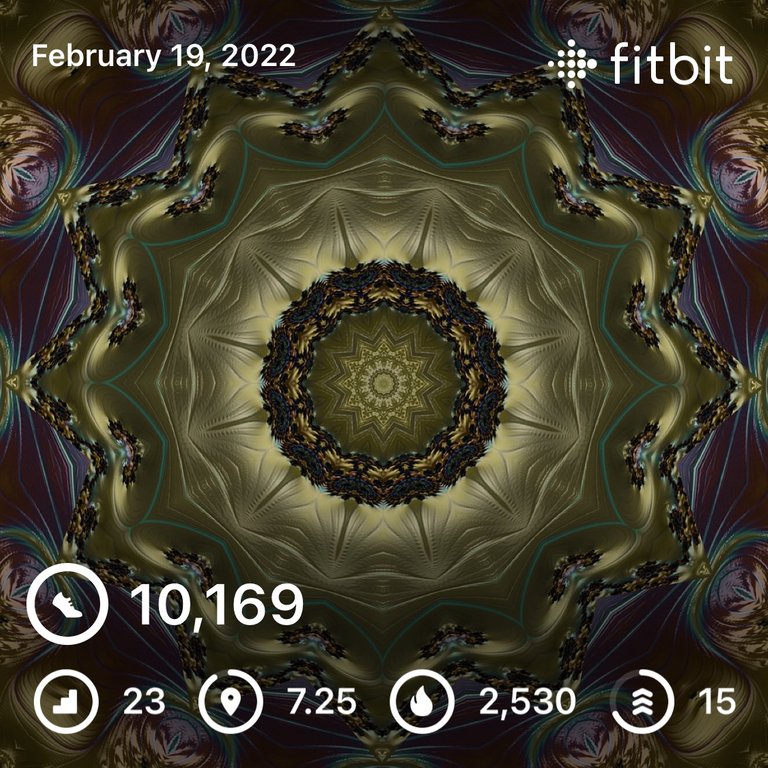 [As I look back and reflect on yesterday, I'm having trouble pinning down where the day went. 😢 Mucked around on Discord and played video games seems to be more or less it…and I had high hopes for today. 😭]
Got to bed a bit earlier than I have been lately, around eight thirty or so, but was up right at four and ended an hour short yet again. I don't know…I did kind of drag as far as motivation goes, but I didn't really feel all that tired, so maybe I should call it close enough? 🤷
The morning routine was pretty routine. It's nice not to have to wake up, look at the crypto markets, and panic that I have to make a move on Aave, but still, the markets continued to be brutal today. HIVE is back below a dollar, lost even more on the BAL I just bought, MATIC is tumbling…just not good. I suppose it's fine, this too shall change.
Went in and increased my PIZZA:ONEUP position and did the buying and such required to do that. I also learned that you can see custom JSONs (particularly, pool deposits) on PeakD; it's under "activity," "show other." 👍
Otherwise, just the normal stuff, did some curation, checked the SOL market (and added a new member! ☀️), hit the faucets, checked the Discord pings, did the Wordle for the day…same as every day.
Worked on, posted, and shared my post for the day (bear in mind that it does take me an hour in the least to do this every day, not just magic 😛), and then should have sat down at the computer, but I'm not quite sure what the Keychain handshake function does…asked in a couple places on Discord and was waiting for an answer. I think I kind of get it, but not exactly sure.
So, instead, it was Oculus time, of course. Didn't really feel like playing UNBINARY, which is lame since I just got it, but wasn't feeling all that great tummy-wise anyway and didn't want to risk it. Went in and started a new four hundred piece puzzle 🧩 on Puzzling Places. I've definitely gotten my money's worth out of that game! It's engaging, but relaxing; challenging, but not strenuous…and the hours just melt away.
Quit out for a bit and went over to Crim's show on MSP Waves. I found myself not really paying attention, though, and just ended up joking around in Pizza server.
I got a notification on the Oculus app that there was a sale on. Has to take a look. 😛 I didn't even realize that there was an Angry Birds VR and it was on sale for like ten bucks, so why not? Looked like it could be fun.
I played through the first section, like sixteen levels, and it's actually a lot harder than I expected it to be! Still, it's been alright so far, for ten dollars I won't complain.
However, by that point, I'd basically blown the day. Wenche had Monday off this week and so was working late today and I just grabbed some cereal for dinner and played my Splinterlands for a bit.
Had quite a few steps left when I started looking toward bedtime, but not as bad as some days, and it was close enough that I could finish out doing a few laps around the house.
I got ready for bed early (in the inevitable event that I fell asleep early watching the tube) and put on the new season of Space Force. As I expected, though, I didn't make it through a whole episode and I was gone before Wenche even got home from work.
Got some prep to do for teaching on Monday, and groceries to do tomorrow, but we'll see, hopefully I can achieve the goal of signing a transaction with Keychain.
---
At least, at this point, dShitty makes no pretense about giving any income and then finding some "mathematical" reason not to make good, they just outright tell you to forget about it. 🤬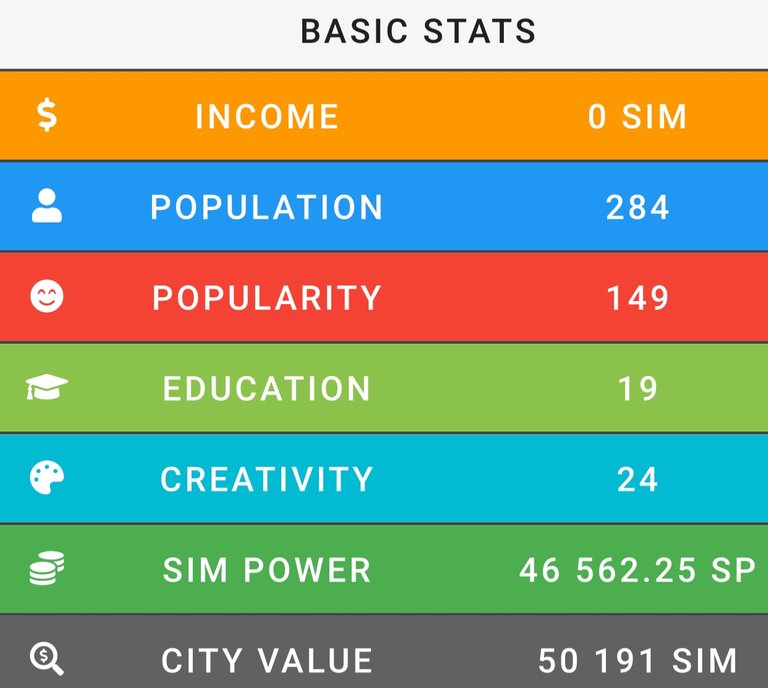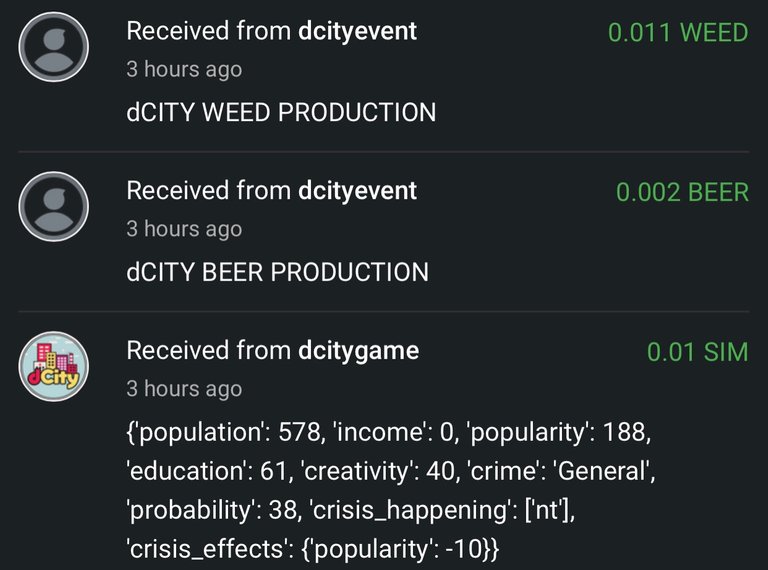 ---
I'm finding that Rising Star seems to be less and less of a priority lately. I go in and reset my mission and take my photo for my post, but that's been about it. Maybe once I'll think of it again, but it's kinda' boring to be honest. Having to type out the whole address all the time again also makes logging in a pain in the ass.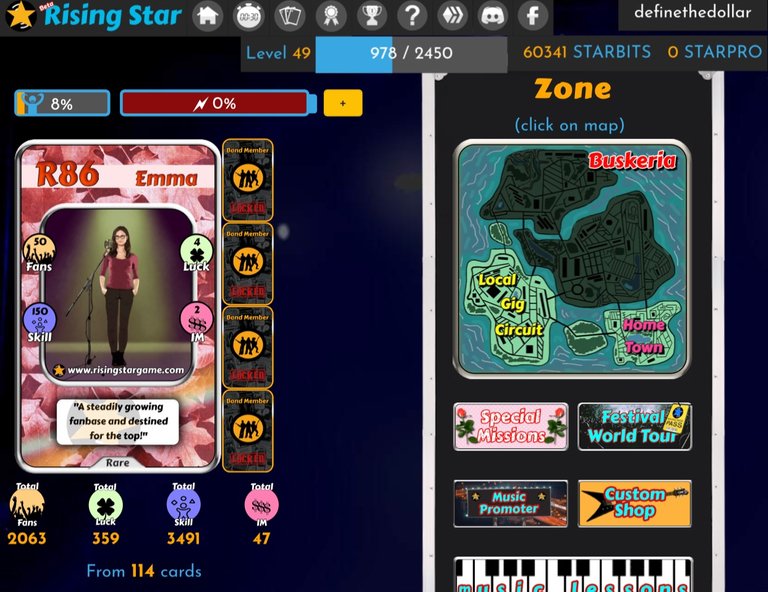 ---
Played my Splinterlands quest in the evening and then went for the (supposed) additional incentive for playing beyond the quest…but that only works if you're not wasting your life watching losing matches to OP rented decks. 😡. [Weird having it reset in the morning, though, shows my quest for today instead of the completed one from yesterday.]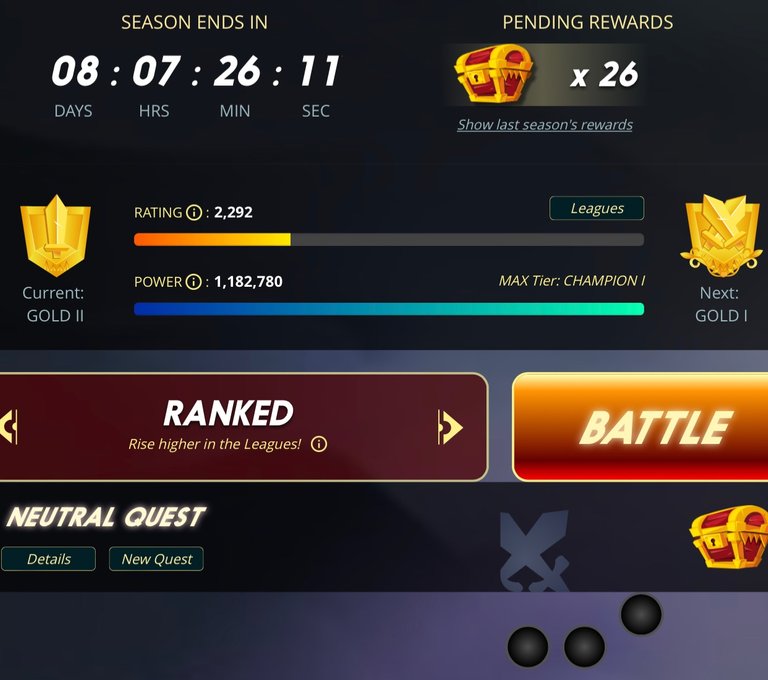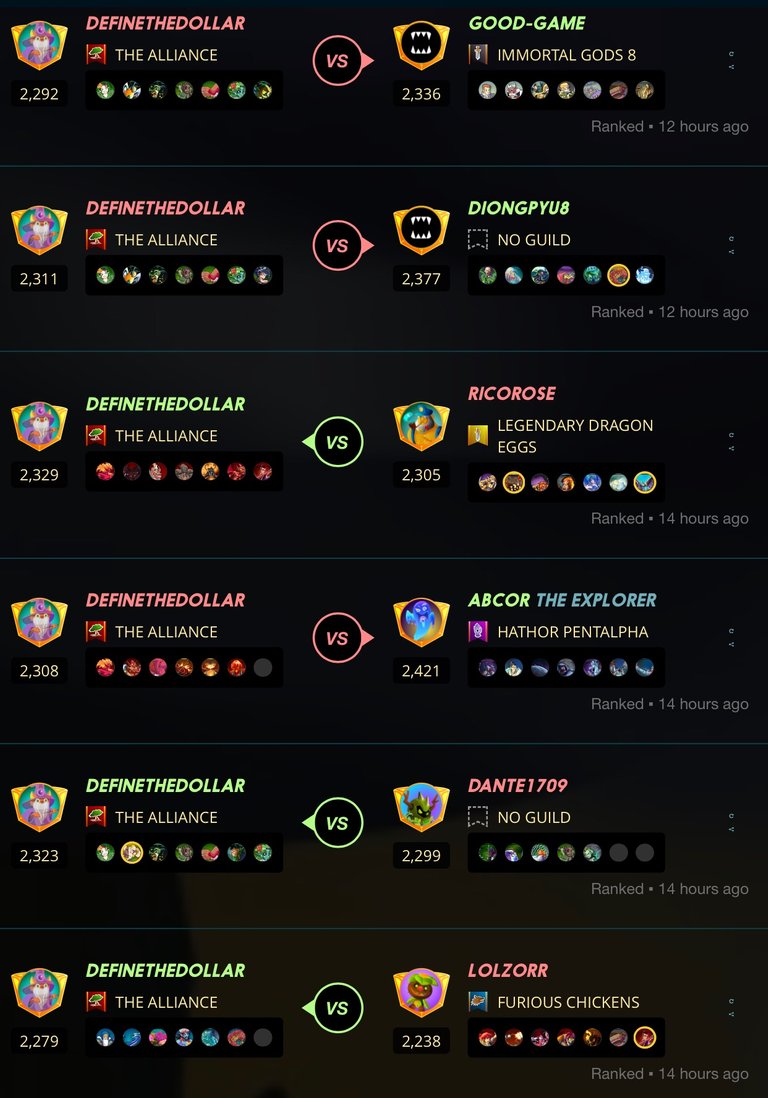 Got my brawl participation rewards this morning and was able to snag another Gladiator pack. I still find it frustrating that they have no value outside of brawls, but whatever: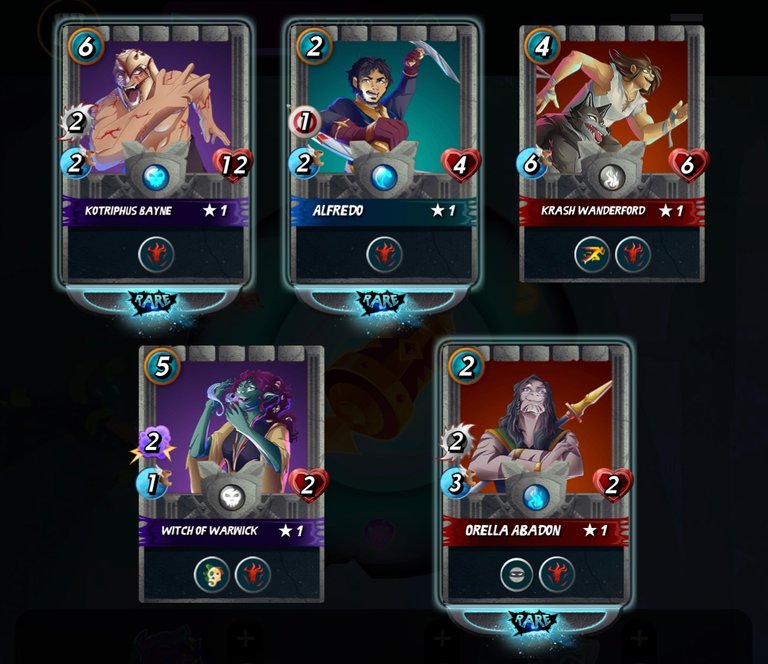 I got Snipe quest today but wasn't having it. Switched up and got three wins without neutral monsters. Got it done still stuck in Gold II: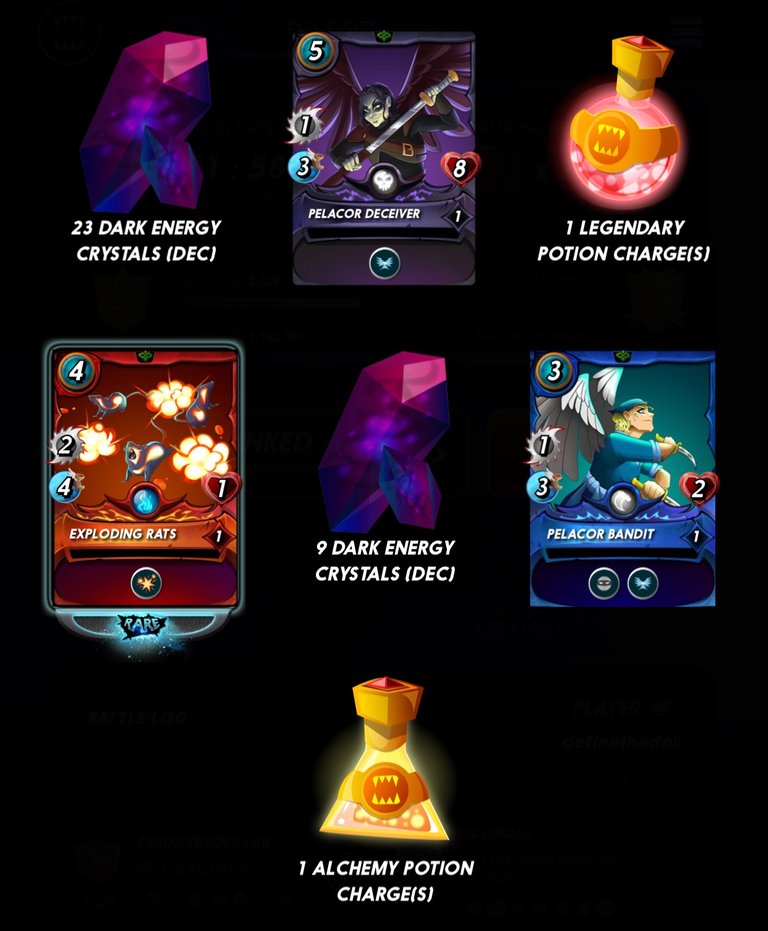 As I said yesterday, I'd gone on a bit of a token shopping spree and so my liquid funds were low. Not only did I decide to sell out the rest of what I had on the market, I decided to move some more out. Sold about a third of those as well and now right back to where I was with vouchers sitting waiting to be sold. No moves otherwise, just staked my SPS drop for the day.
---
Average Last 7 Days: 12,804
Lifetime Average: 15,082
10k per Day Streak: 7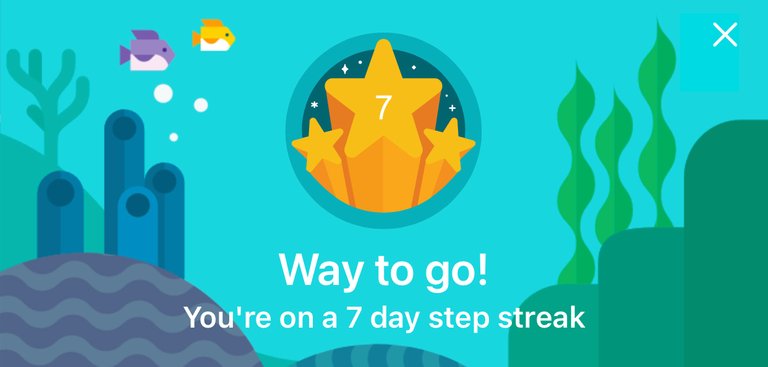 Longest Streak: 204

Distance on shoes: 728.49 km
Distance on hikers: 67.07 km
#AutomaticWin Tally: 421
#AutomaticWin Streak: 0
Longest Streak: 53
#TripleTen Tally: 118
#TripleTen Streak: 0
Longest Streak: 7
#DoubleDay Tally: 229
#DoubleDay Streak: 0
Longest Streak: 37
Highest Floors: 120
Highest Daily Steps: 41,528
Zombies evaded: 0/0
Mindfulness Diary:
Health: 86%
Satisfaction: 84%
Energy: 74%
Productivity: 56%
---
Referrals: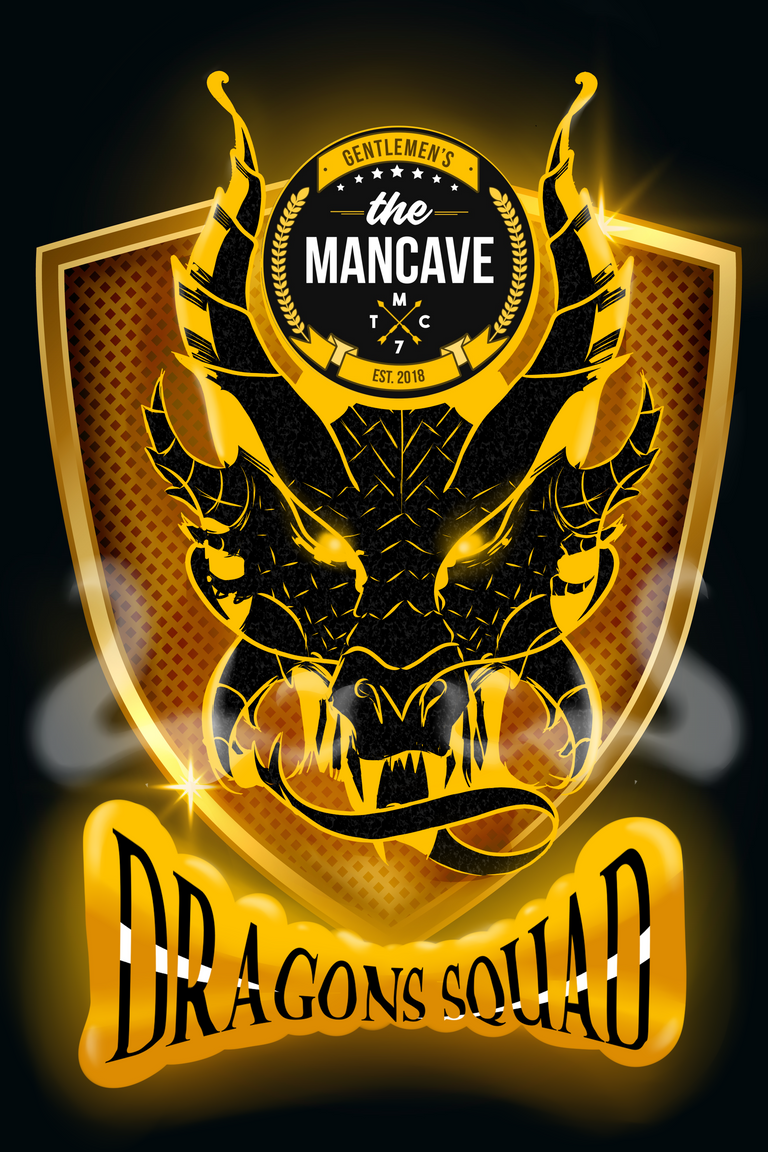 Power up and Hive on!